LIFESTYLE
'Radha Kaise Na Jale': Little girl dances to popular Bollywood song on Janmashtami, amuses netizens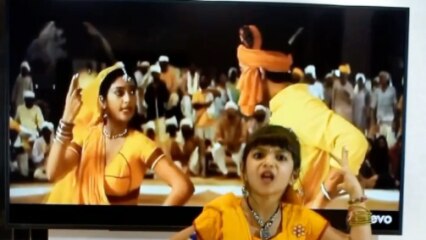 Krishna Janmashtami 2021 is being celebrated across the country today, August 30, with various rituals and games to mark the birth anniversary of Lord Krishna. One of the most popular traditions in India is where children from families dress up as Lord Krishna and Radha and putting on skits and performances to celebrate this auspicious day.
A video has been doing rounds on the internet of one such little girl, who put on quite a captivating performance on the occasion of Lord Krishna's birthday. The little girl can be seen dancing to the popular Bollywood song 'Radha Kaise Na Jale' from the movie Lagaan.
The video clip of the girl dancing was posted on social networking site Instagram from an account called Tania and Sony. The video was captioned, "O Krishna, I am yours and you are mine. Happy Janmashtami."
The girl in the video is named Tania, who showcased her talent to one of the most popular songs attributed to the celebration of Janmashtami in India. She is seen dancing to the song, mimicking Lagaan actress Gracy Singh's moves from the music video.
Tania wore a yellow lehenga while dancing to the song, which is similar to the one Singh wore in the video of the song 'Radha Kaise Na Jale', which is seen playing in the LCD television visible in the background. Her performance on the song made Instagram users delighted and get into the Janmashtami spirit.
Her moves and expressions were found delightful and adorable by the internet users, who spammed the comment section with praises and heart emojis for the little girl. Her dance moves will surely leave you delighted and impressed with her talent.
The video was uploaded yesterday on Instagram and has since gone viral, with thousands of views and over three thousand likes.