HEALTH & FITNESS
Rahul Vaidya Is All Praises For Wife Disha Parmar After Her 'Mood-Swing Less' Pregnancy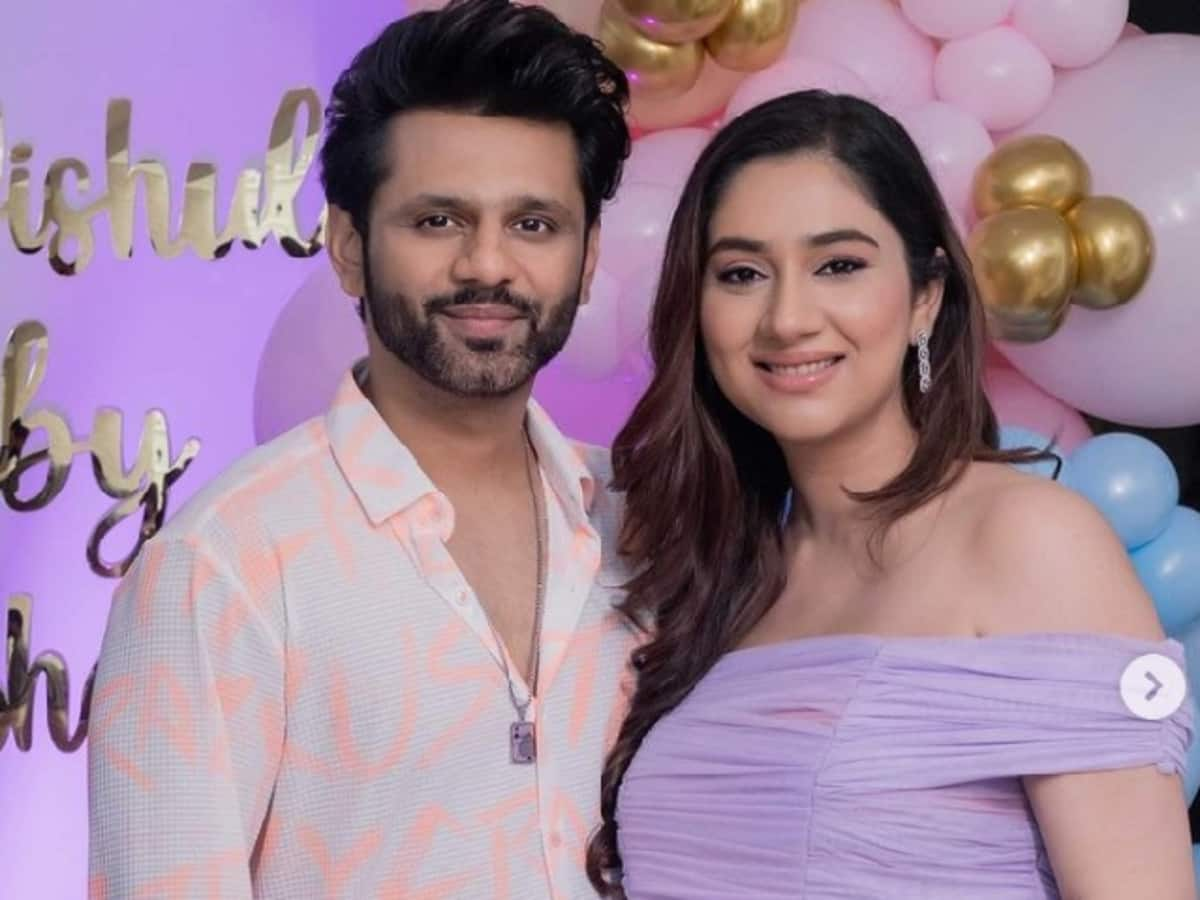 "Your body was going through major changes, but you never let it out on me or anyone else at home!" wrote the singer for his wife.
Motherhood is a rewarding experience. For first-time fathers, it is equally magical. Watching their partner become a parent is quite special. Former Bigg Boss contestant Rahul Vaidya, who welcomed his first child, a daughter with wife Disha Parmar in September this year, took to Instagram to write a heartfelt post appreciating her for everything she went through during the pregnancy to bring their baby into this world.
"Appreciation post," the singer declared. "I had heard from people around that during pregnancy, women go crazy with mood swings and cravings. Wonder how you kept your pregnancy so calm and relaxed, and mood-swing less," he wrote. In the accompanying video, Parmar — an actor — posed for the camera as her pregnancy progressed week-wise. She was seen wearing the same orange dress, cradling her growing bump and finally holding her baby girl.
"It almost made me feel you are not pregnant! Your body was going through major changes, and emotionally you were going upside-down, but you never let it out on me or anyone else at home!" wrote Vaidya.
He also wrote that his wife "barely slept" for almost six months. "I have always loved and respected you, but after your pregnancy, that has gone up multiple folds. Thank you for being you and being the best version of yourself."
According to the American Pregnancy Association, mood swings during pregnancy are common. "You may be excited about being pregnant, but you can also be stressed or overwhelmed. You may have constant worries that contribute to your mood swings," it states, adding that mood changes during pregnancy can be caused by physical stresses, fatigue, changes in your metabolism, or by the hormones estrogen and progesterone.
In order to manage your stress levels, consider doing the following:
Get plenty of sleep
Take a break during the day to relax
Get regular physical activity
Eat well
Spend time with your partner
Take a nap
Go for a walk
See a movie with a friend
Don't be so hard on yourself
Try pregnancy yoga class or meditation
Get a massage
Just recently, Vaidya and Parmar had a naming ceremony for their daughter, after which they revealed they have decided to go with the name 'Navya' which, according to renowned astrologer Pandit Jagannath Guruji, carries a touch of elegance and symbolises all things new and fresh. In Sanskrit, it means something modern and relevant, perfectly reflecting the concept of a new beginning.