INDIA
Ron DeSantis shows off his home field, waxes on baseball days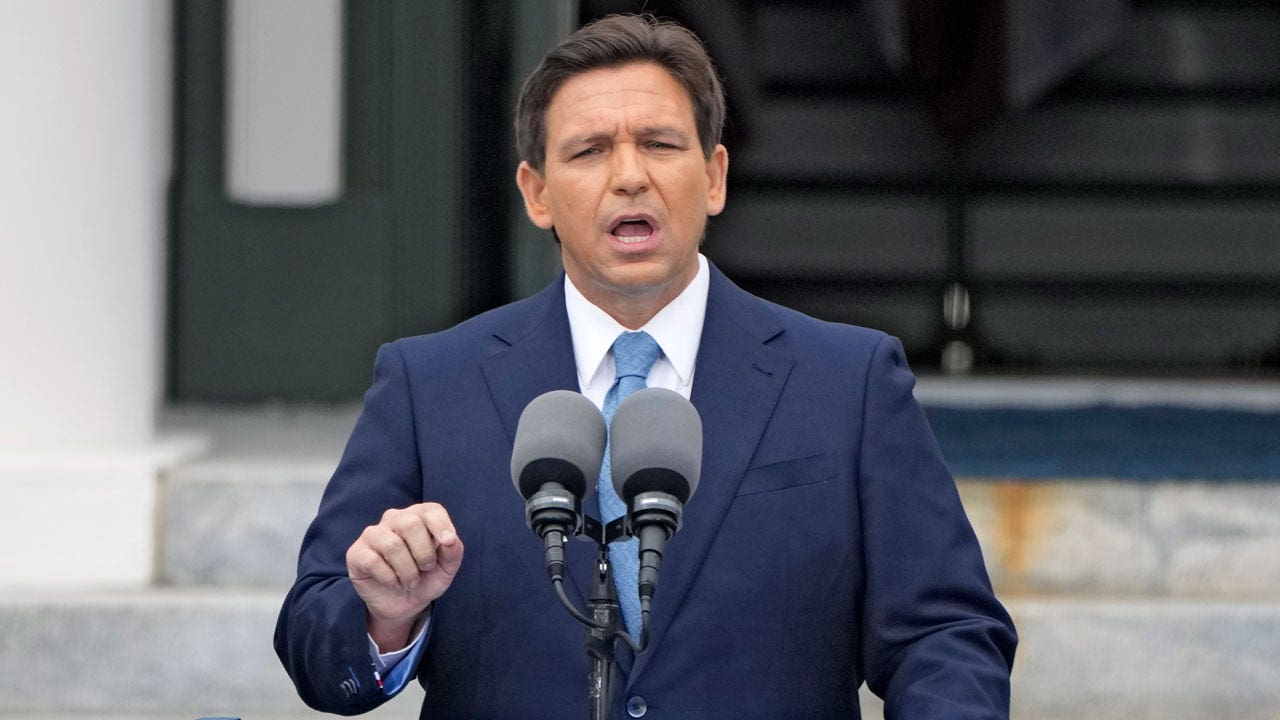 Florida Gov. Ron DeSantis joined "One Nation with Brian Kilmeade" to discuss how exposure to leftist ideology shaped his political philosophy and 2024 prospects — on his own hometown baseball field.
He recounted his time on the Dunedin Little League team, which included a trip to the Little League World Series, before becoming a four-year starter on the Yale Bulldogs baseball team. 
Fox News' host Brian Kilmeade asked DeSantis about his experience at Yale.
"I'd never been to New England in my life. I didn't know anything about it. I didn't know colleges were liberal at the time, OK? I had no clue, like, what I was getting into at Yale. You know, it was a historic institution. I figured, 'Hey, I'm coming from Dunedin. If I can get a degree there, that's going to open doors for me.' Right?" DeSantis said. 
"I wasn't thinking about this at the time, but it did help me with getting a political philosophy because I was exposed to leftist ideology. I had never been exposed to that."
PRESIDENT REAGAN'S POWERFUL 'EVIL EMPIRE' SPEECH TO BE HONORED ON 40TH ANNIVERSARY
Kilmeade touched on March 8 being former President Ronald Reagan's "evil empire" speech's 40th anniversary, and whether DeSantis thought China belongs in that "evil empire" category today. 
"China is our most significant military, strategic and economic threat. We were closer to nuclear war then because if you had one misstep, both sides were hard-wired, and we had the mutually assured destruction, which we had to rely on to keep that, but the Soviet Union, they didn't have a lot of influence over our society. They had a relatively weak economy," DeSantis said. "China, you know — we've become economically dependent on them. They wield a lot of power."
Sen. Lindsey Graham, R-S.C., this week called for the "fury and might" of the United States to be unleashed on Mexican drug cartels. 
DeSantis said America needs border policies that are fully enforced and supported designating the Mexican cartels as foreign terrorist organizations. 
"Anyone that doesn't want to fully enforce the policy like Biden, people are going to be able to come in, and we just can't have that," he said.
MEXICAN CARTELS SHOULD BE 'DEALT WITH LIKE ISIS' AFTER 4 AMERICANS KIDNAPPED: BARR
As far as his own reputation, DeSantis said: "I'm defined by my accomplishments. I'm defined by leading this state, and I'm defined by having a state which is the number one destination for Americans who are looking for a better way of life."