CITIES
In two months, a third Sabarimala pilgrimage bus overturns at Vilakkuvanchi in Laha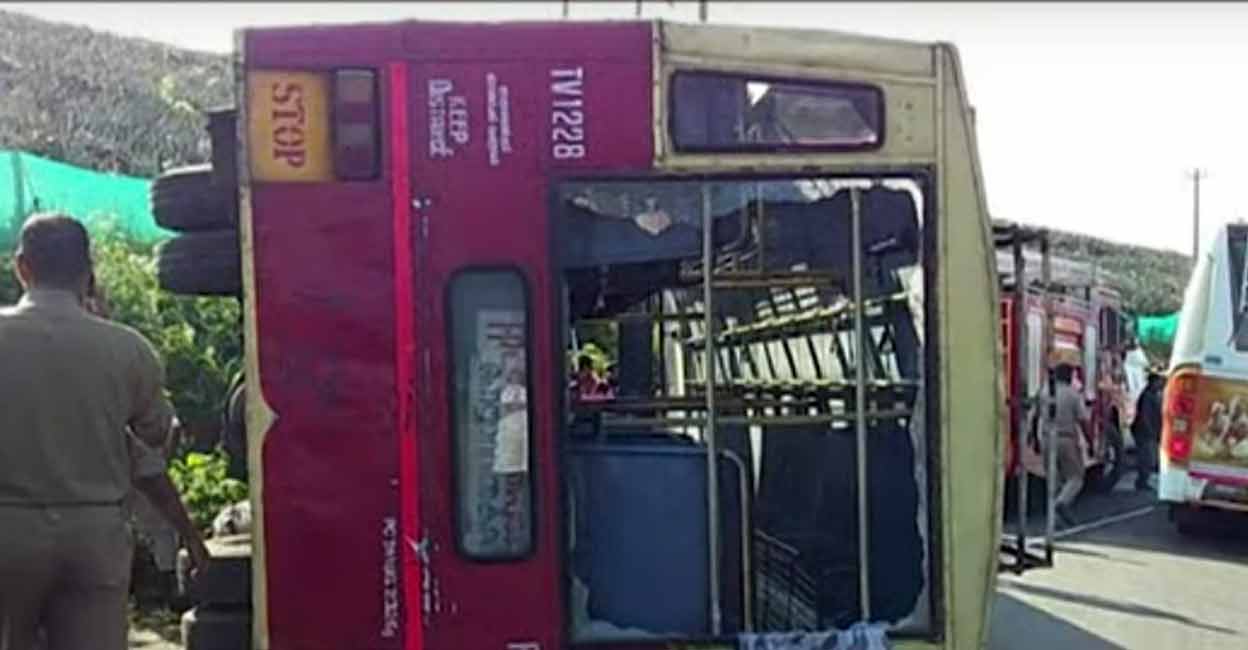 Pathanamthitta: Vilakkuvanchi near Laha in the district on Sunday witnessed a third accident involving pilgrims' vehicles since the Sabarimala season began mid-November.
On New Year's Day, a KSRTC bus returning to Thiruvananthapuram from Pamba overturned at the same location where two other buses had met with accidents recently.
According to reports, the pilgrims sustained only minor injuries and were being treated at the Perunad Hospital.
A steep descend and two sharp turns make the particular road on the Mannarakulanji-Chalakkayam route dangerous, reported Manorama News.
Soon after the pilgrimage season began, a bus from Andhra Pradesh had overturned at the location, leaving nine, including a child injured. The child had sustained serious injuries.
A week ago, a bus from Tamil Nadu met with an accident at the same location. The passengers had a narrow escape then.