ENTERTAINMENT
Saira Banu Still In ICU, Actress Diagnosed With Acute Coronary Syndrome & Depression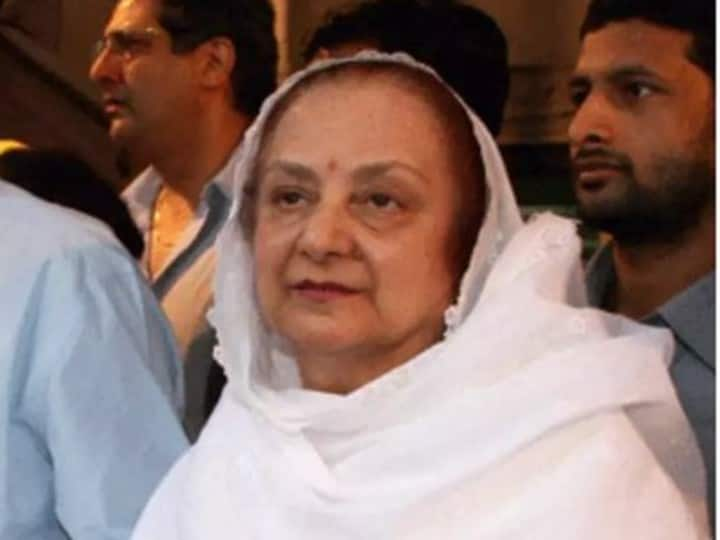 Veteran Bollywood actress of yesteryears, Saira Banu who suffered from a heart problem called ischemia and was admitted to Hinduja Hospital for treatment is still in ICU.
Late Dilip Kumar's wife has reportedly been diagnosed with depression and coronary syndrome following which the doctors at Hinduja Hospital have advised an angiography. However, as per the latest report in PTI, Saira has refused angiography. The report stated that doctors advised an angiogram procedure to understand the cause of Saira Banu's heart condition.
"Yesterday, her cardiac tests happened, and she has been diagnosed with acute coronary syndrome," a Hinduja Hospital doctor told Press Trust of India. "Once she gives her consent, doctors can perform an angiography," he added.
Saira Banu, 77, – the widow of legendary actor, the late Yusuf Khan alias Dilip Kumar – was rushed to the ICU of the hospital after she complained of breathlessness, high blood pressure, and high sugar. She was moved to the Intensive Care Unit (ICU) on September 1. 
According to the doctor attending to her at Hinduja, Saira Banu is also battling depression after the death of her husband Dilip Kumar. "She doesn't sleep much. She wants to go home." Saira Banu may be discharged from the ICU and moved to a room soon.
Meanwhile, Faisal Farooqui Saira Banu and late Dilip Kumar's family friend said that Saira Banu's condition isn't critical and that she might be discharged soon. He said, "Doctors have advised Saira Banu for angiography. According to that, her medicines will be prescribed. It's not a serious issue. Doctors are saying that she might be discharged soon. They can start the procedure for angiography later too."
Saira Banu's health sparked concerns on social media with many praying and wishing for her speedy recovery and early discharge from the hospital.
Starting her acting career as a teen in 1961 with the film "Junglee", she went on to become one of the topmost heroines in the 1960s-1970s era, working with the leading actors of the day and starring in the biggest films.
In the past few years, she earned legions of admirers for the manner in which she stood by and cared for her husband Dilip Kumar who was ailing for several years before he passed away on July 7 aged 98.