LIFESTYLE
Sanjay Dutt recalls working under dad Sunil Dutt, shares interesting anecdote from the sets of his debut film 'Rocky'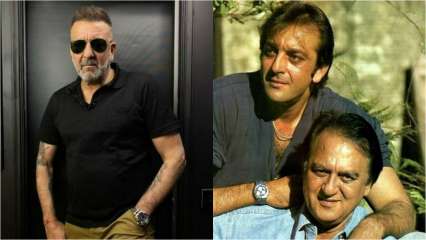 Sanjay Dutt's recent appearance on the special episode of a reality show has paved way for some very interesting anecdotes from the early days of his career. The actor opened up on his early days in Bollywood and how the events that took place back then look funny and lovely in the hindsight.
Sanjay Dutt opened up on working under his dad, Sunil Dutt, sharing, "Working on Rocky was a hard task and especially because my father was the director. We didn't use to have a lunch break. Once his assistant, Farooq Bhai came and told me that we don't have a lunch break but you go and have something. While I was eating the food dad was ready with the shot and asked where I was. Farooq Bhai told, he has gone for lunch and my dad got angry and told him to call me right away. He started shouting at me asking who told you to go have lunch, did I say it is a break and all the stuff. He said don't think you are Sunil Dutt's son."
He continued, "I used to call him sir on the sets so I told him it was Farooq sir who told me to and then when he asked Farooq Bhai he denied it. He started saying, kids these days don't even think of asking for permission just want to get on with their own stuff. He started saying that you should have asked Sunil sir before eating, who told you to eat without permission and in my head I was like you told me to eat."
The actor was recently seen spending time with family as his wife Maanayata Dutt posted a picture of him with their daughter.
Sanjay has three pictures lined up for release. 'Toolsidas Junior', 'Shamshera' and the much-awaited 'KGF Chapter 2' are all part of his upcoming movies.