LIFESTYLE
Schoolboys from Bihar find over Rs 900 crore credited to their bank accounts- Know what happened NEXT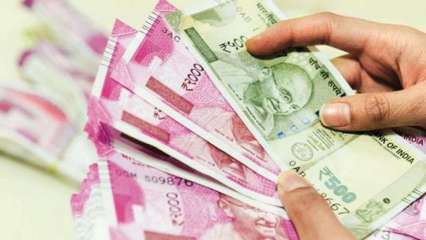 The Katihar village in Bihar had people lined up outside the ATMs in the area, waiting to check their bank account balance after an unlikely and extremely bizarre incident where two boys from the village somehow received a very large sum of money in their bank accounts randomly.
In Bihar, two young schoolboys were taken by surprise when they found out that crores of rupees sitting in their bank accounts, which seemingly appeared overnight. Residents of the village then frantically started checking their account balances, hoping for similar luck.
The two schoolboys were waiting for a payment to be made to their accounts under a government scheme, which finances their school uniforms and other miscellaneous educational supplies. They were both account holders in the Uttar Bihar Gramin Bank.
Awaiting the money from the government scheme, they headed to an internet café along with their parents to check their bank account balances. To their shock, they found a large sum of money, seemingly transferred overnight, inside their bank accounts.
Ashish, who is a Class 6 student, was the recipient of Rs 6.2 crores while another student, Guru Charan Vishwas saw a whopping sum of Rs 900 crores sitting in his bank account. The village head has confirmed this news, and the bank in question is looking into the matter.
Katihar District Magistrate Udayan Mishra stated that the bank manager said that there was some glitch in the money transferring system of the bank, which led to this error. He further added that amount was visible in their statements but the actual money wasn't in their account.
This is the second incident where a large sum of money is being mistakenly transferred to someone as yesterday; a man from Patna received over Rs 5 lakhs in his bank account. He refused to return the money to the bank and claimed that it was a government-sanctioned transaction made by Prime Minister Narendra Modi.