Sports
Sehwag Thinks Both Ashwin & Jadeja Should Play In WTC21 Final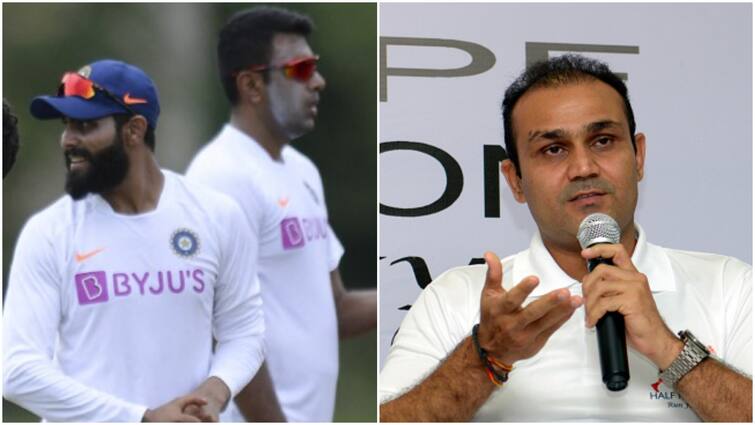 New Delhi: Former Indian batsman Virender Sehwag has picked up his playing XI for the upcoming World Test Championship. Although there has been much discussion on the selection of the third fast bowler (between Ishant and Siraj), very little has been said about how the spin attack would look like. 
Virender Sehwag stresses on the importance to have spinners in the playing eleven. "Two spinners will be good for India because both Ashwin and Jadeja are capable all-rounders. That also adds depth to your batting. You don't need a sixth batsman with both of them around," Sehwag told PIT in an interview. 
Both R Ashwin and Jadeja are proven all-rounders in Test match cricket. But Kohli and co. might have to leave out Ishant Sharma or Mohammed Siraj – as both of them are in contention for the spot of the third pacer. "I don't know how the wicket would look like on June 18, but one thing I have always believed is that you need to play to your strengths. If India can play with five specialist bowlers that will be a great thing because I still believe that two spinners will come into effect on the fourth and fifth day."
Sehwag was excited to watch the battle between India and New Zealand in the World Test Championship Final. The former opener feels that NZ bowling will pose a great challenge to the Indian batting line-up. "No doubt Trent Boult-Tim Southee combination will pose a lot of challenge for Indians. They can move the ball both ways and are brilliant while bowling in partnerships also.
Boult vs Rohit Sharma will be a contest that I would be looking forward to. If Rohit gets set and see off Boult's opening spell, it will be a treat to watch," said Viru while expressing his thought about the WTC Final 2021. 
Viru's Social Media is a treat too: 
Team India is seen practising these days at The Rose Bowl Stadium in Southampton, the ground where this historic Ind vs NZ WTC Final will be played.