LIFESTYLE
Sherlyn Chopra takes a dig at Shilpa Shetty after Raj Kundra's bail, asks her to step out of 'reel life' – watch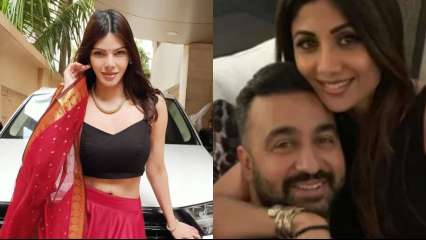 Shilpa Shetty has once again been targeted by Sherlyn Chopra in a fresh Twitter tweet. She showed Shilpa a clip from a recent video interview and challenged her to make a difference in the real world like we did in the virtual world.
Tagging Shilpa and Raj Kundra in the tweet, Sherlyn wrote in Hindi, "You do sashtang pranams on TV to those artists whose art you are influenced by. Please show some sympathy to the women who are suffering by stepping out of reel life and going into the real world. Believe me, the whole world will bow down to you!"
Take a look at the tweet here-
@TheShilpaShetty @TheRajKundra pic.twitter.com/iQztSvYY72

— Sherlyn Chopra (@SherlynChopra) September 24, 2021
A few days ago, the actress questioned Shilpa Shetty's recent claims on a reality show that she is judging.
 She said in Hindi according to Times of India, "You expressed that you bow down to all those women who bravely face all the challenges of life, does that also include those helpless victims who courageously recorded their statements at different police stations?" She went on to claim that Shilpa Shetty's followers harassed her on social media. "These days whenever I post anything on social media, your followers troll me saying that my pictures are photoshopped. But let me tell you that all the investigating agencies of the country are much educated than you, me and your followers"
Raj Kundra was arrested by the Mumbai Police Department in July for allegedly being involved in a pornography racket. He was released on bail earlier this week after serving two months in jail.