HEALTH & FITNESS
Smoking Weed Daily Can Severely Damage Your Heart, Cause Blood Clotting: Warns Experts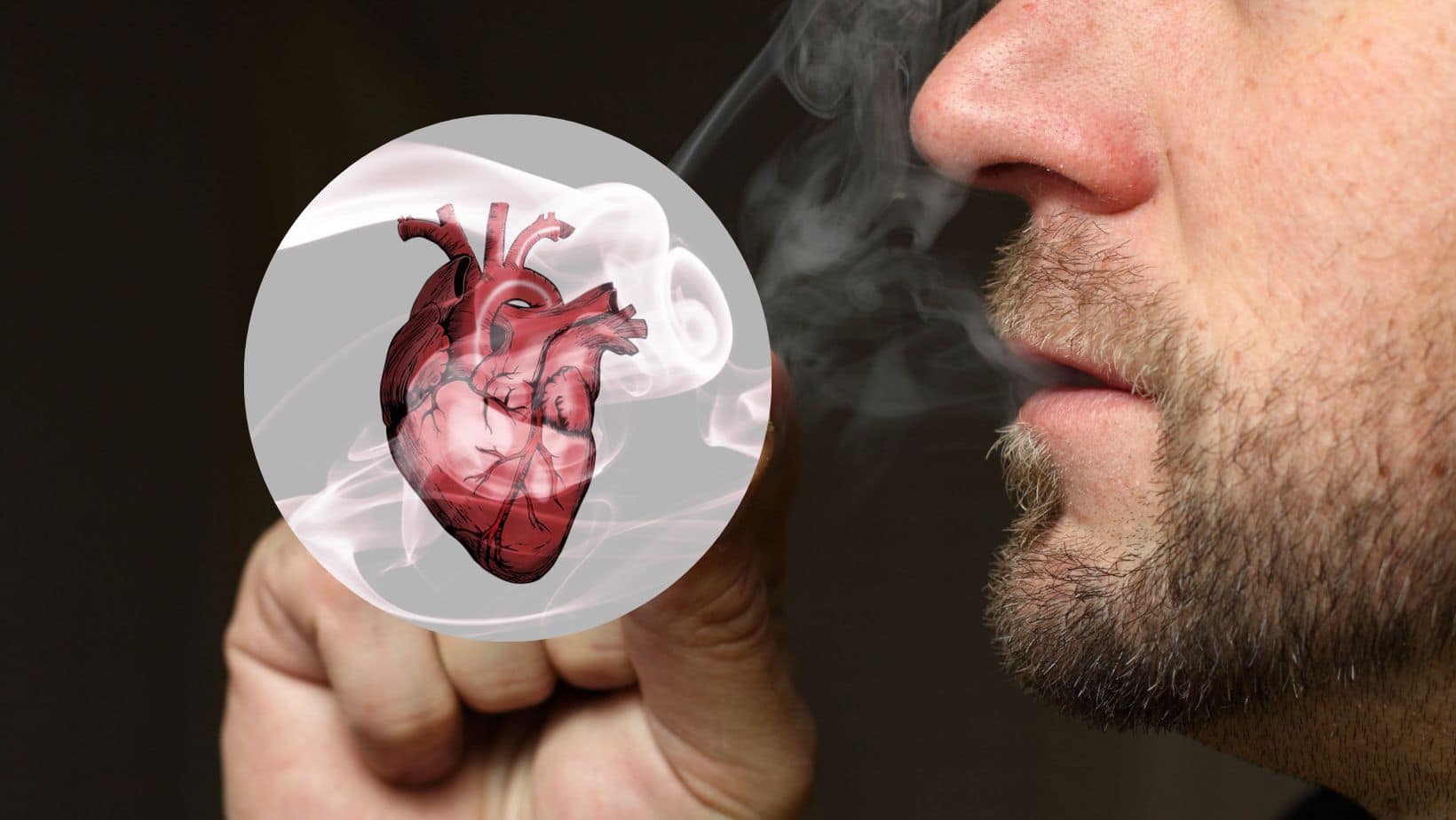 In the study, researchers found that daily use of weed can raise heart disease risk.
Dear marijuana lovers, it is time to stop smoking weed and take a look at what it does to your heart. In a recent study, researchers said that people who used marijuana or weed daily were found to be about one-third more likely to develop Coronary Artery Disease (CAD), compared to those who have never used the drug.
CAD is the most common form of heart disease that can be life-threatening if proper medical interventions are not provided on time. What is CAD? It occurs when the arteries that supply blood to the heart become narrowed due to the buildup of cholesterol (over a longer period of time). Some of the common symptoms of CAD include — chest pain, shortness of breath, and extreme fatigue. Unmanaged CAD can often lead to stroke and heart attack.
Speaking to the media about the study, lead author Ishan Paranjpe, from Stanford University, said, "We found that cannabis use is linked to CAD, and there seems to be a dose-response relationship in that more frequent cannabis use is associated with a higher risk of CAD."
Signs Your Heart Is Not In A Good Health
When something goes wrong with the heart, it shows up some warning signs and symptoms. Understanding these signs can help a person detect the complications early and start with the remedies or treatment options. Take a look at the list of signs of heart attack below:
Discomfort in the chest
Nausea
Indigestion
Heartburn
Stomach pain
Pain or numbness in the arm, shoulder
Feeling extremely tired
Lightheadedness
Throat or jaw pain
Rapid heart rate
Unable to breathe properly
Headache
Sweating profusely
Swollen legs, feet, and ankles
Never ignore the above-listed signs and symptoms, as they could be a sign of something going terribly wrong inside your body.
As the study clearly says smoking weed can damage the heart and lead to severe diseases, is that all weed does to your body? Not really!
Side Effects of Smoking Marijuana
Not just your heart, smoking weed regularly can also damage other important organs of your body. Here is a list of some of the side effects of marijuana:
Extreme tiredness, or fatigue
Dizziness
Impaired balance
Euphoria
Altered senses
Psychological or physical dependence
Withdrawal syndrome
Stress and anxiety
Sudden weight loss
Hallucinations
Panic
Low blood pressure (hypotension)
High blood pressure (hypertension)
Nausea
Increased appetite
Diarrhoea
Constipation
Tooth discoloration
Rapid heart rate (tachycardia)
Sore throat
Insomnia
How To Stop Smoking Weed?
All the above-listed health issues can pop up when someone uses or smokes marijuana or weed on a daily basis. TheHealthSite.com spoke to experts to understand how one can come out of the habit of smoking. Here are some tips that the experts shared:
Understanding the side effects
Figuring out why you want to stop smoking
Make a note of how you want to approach your goal
Understand the triggers
Talk to experts to understand how you can handle the withdrawals
Take help from family and friends
(Tips from the experts: It is important to note that seeking professional help in these situations is important. Understanding what your body needs in order to function normally is what everyone should focus on.)
Total Wellness is now just a click away.
Follow us on
window.addEventListener('load', (event) => {
// $(document).ready(function(){
$('#commentbtn').on("click",function(){
(function(d, s, id) { var js, fjs = d.getElementsByTagName(s)[0]; if (d.getElementById(id)) return; js = d.createElement(s); js.id = id; js.src = "//connect.facebook.net/en_US/sdk.js#xfbml=1&version=v2.3"; fjs.parentNode.insertBefore(js, fjs);}(document, 'script', 'facebook-jssdk'));
$(".cmntbox").toggle();
});
// });
});