WORLD
St. Louis prosecutor seeks to free man serving life sentence for 1990 murder: 'Wrongful conviction'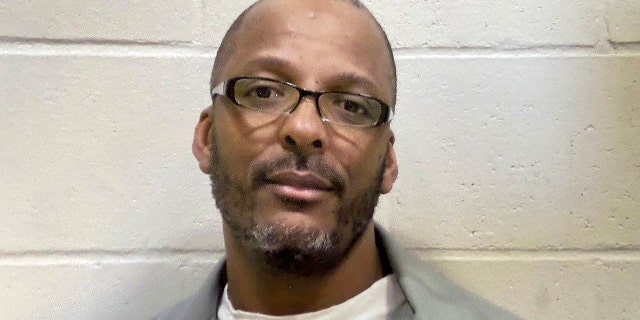 The office of St. Louis Circuit Attorney Kim Gardner is looking to overturn the conviction of a man who has spent 33 years in prison for a murder he claims he did not commit.
On Monday, Gardner cited "clear and convincing evidence" that Christopher Dunn, now 51, had not been involved in the 1990 fatal shooting death of Ricco Rogers. The statement came after Gardner filed a motion with the St. Louis Circuit Court Friday to vacate Dunn's first-degree murder conviction.
Witnesses who testified against Dunn later said authorities had pressured them to lie, Gardner's office said.
"We are hopeful his wrongful conviction is set aside for the sake of Mr. Dunn, his family, and the people of the city of St. Louis," Gardner said in a statement Monday.
SOROS-BACKED ST. LOUIS ATTORNEY REFUSES TO CHARGE CINCO DE MAYO SHOOTING SUSPECT ON LACK OF EVIDcENCE: REPORTS
It was not immediately clear if Missouri Attorney General Andrew Bailey's office would oppose the motion.
Dunn, who was 18 when Rogers was killed, was convicted in part due to testimony from two boys who claimed to witness the shooting. Years later, both boys recanted their testimony and said they were coerced by state officials.
Dunn's potential innocence was brought before a judge in 2020, but procedural precedent did not allow him to be exonerated.
Judge William Hickle said during the evidentiary hearing that year that a jury would likely find Dunn not guilty based on new evidence, however, he declined to exonerate Dunn.
SOROS-BACKED PROSECUTOR MIRED IN SCANDAL RESIGNS FROM OFFICE
In his decision, Hickle cited a 2016 Missouri Supreme Court ruling that only death row inmates could make a "freestanding" claim of their innocence – not those serving a sentence of life in prison without the possibility of parole, like Dunn.
Dunn's claim is being considered again as a 2021 law allows prosecutors to seek court hearings in cases with new evidence of a wrongful conviction.
The law has already led to the freeing of two inmates who served lengthy sentences.
Lamar Johnson, who had spent nearly three decades in prison, was freed after Gardner's office convinced a court in February to set aside his conviction.
An investigation with the Innocence Project into the 1994 killing and subsequent conviction found Johnson was convicted largely on the testimony of an eyewitness, who later alleged he was coerced into making his statements.
A second inmate, Kevin Strickland, who served more than 40 years for a Kansas City triple killing, was also freed as a result of the new law.
Dunn's attorneys at the Midwest Innocence Project believe he should be the third.
"We are confident that when faced with such evidence, any Court will find, as Judge Hickle did nearly three years ago, that Christopher Dunn is innocent," the group said this week.
YET ANOTHER MISSOURI OFFICIAL MAY TAKE SOROS-BACKED PROSECUTOR TO COURT AS MORE ASSISTANTS RESIGN
The overturning of these convictions comes as Gardner announced on May 4 that she would resign effective June 1.
Gardner has been under fire for months as critics accused her of neglecting her duties by allowing too many cases, including homicides, to go unpunished. Her office is also accused of being too slow to take on cases.
Critics also said criminals have been released back onto the streets while victims of their crimes and their families are left uninformed.
Her time as the city attorney has been riddled with accusations of misconduct and mishandled cases. One such incident resulted in Gardner being publicly reprimanded and fined by the Missouri Supreme Court.
CLICK HERE TO GET THE FOX NEWS APP
Gardner was supported by liberal billionaire and Democrat mega-donor George Soros in 2016 and again in 2020.
Republican Gov. Mike Parson will appoint her replacement.
Fox News' Greg Wehner and The Associated Press contributed to this report.