World
Storm tracker: Follow Elsa's path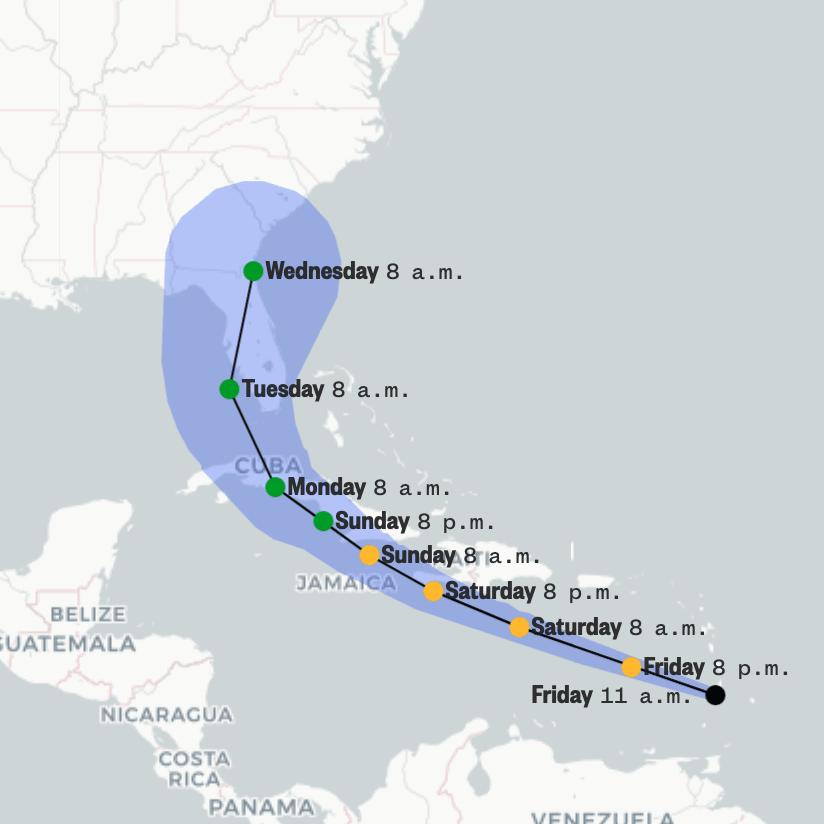 Elsa, the first hurricane of the 2021 Atlantic season, has weakened to a tropical storm and its forecast path has it headed toward Florida.
As of Monday morning, Elsa is expected to move across central and western Cuba later today and pass near the Florida Keys early Tuesday. Elsa is then forecast to move near or over portions of the west coast of Florida on Tuesday and Wednesday.
Follow the storm's path on the map below. It will be updated every three hours.