INDIA
Supertech Emerald project case: Supreme Court calls Noida Authority 'highly corrupt'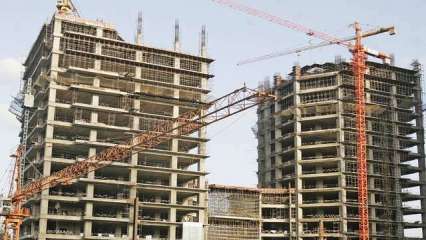 Noida or the New Okhla Industrial Development Authority on Wednesday faced strong criticism from the Supreme Court of India for failing to provide a sanctioned plan to the home buyers of Supertech's Emerald Court project. In very strong words the Apex court called the authority 'highly corrupt'. 
A bench of Justices D Y Chandrachud and M R Shah presiding over Supertech's appeal against the Allahabad High Court order said, "The authority reeks of corruption right from your eyes and nose." The earlier Allahabad High Court order had directed the demolition of twin 40-storey towers made by Supertech builders.
The Supreme Court blasted the authority citing that the home buyers in these twin 40-storey towers had asked for the plan from the authority which they refused to share at the behest of the developer whom the authority had written for permission. The two towers, Apex and Ceyane of Emerald Court Project of Supertech, together have 915 apartments and 21 shops.
During the day-long hearing, the Apex court pointed out to the Noida authority that being a regulatory urban planning authority it should take a neutral stand. "Being an authority, you should take a neutral stand instead of defending the acts of Supertech. You cannot take a private stand for any promoter," the bench told advocate Ravindra Kumar, appearing for Noida.
The Supreme Court bench of Justices D Y Chandrachud and M R Shah also remarked on how Noida, in its 'eternal wisdom' allowed a 40-storey tower to come up in the green area. In defence, Ravindra Kumar advocate appearing for the authority said that it was not green land as alleged by home buyers.
Senior advocate Vikas Singh, appearing for Supertech Ltd, defended the construction of twin towers and said that there was no illegality in it.
Appearing for the home buyers, senior advocate Jayant Bhushan opposed the arguments of Vikas Singh and said that building by-laws were not followed in the construction of both the towers. The bench asked all the parties to file their written submission by August 9 and reserved its verdict.