BUSINESS
Supervisory team formed for Artificial Intelligence Zone at Duqm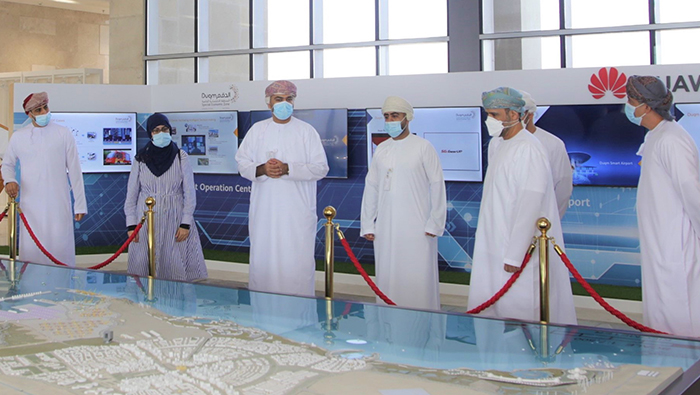 A field visit for the Steering Committee team, in charge of supervising the zone designated for artificial intelligence (AI) at Duqm was organised by the Public Authority for Special Economic Zones and Free Zones
Muscat: A field visit for the Steering Committee team, in charge of supervising the zone designated for artificial intelligence (AI) at Duqm was organised by the Public Authority for Special Economic Zones and Free Zones (OPAZ).
The steering committee includes representatives from several government entities, namely the Ministry of Defence, the Royal Oman Police (ROP), the Ministry of Higher Education, Scientific Research and Innovation, the Ministry of Transport, Communications and Information Technology, and Telecommunication Regulatory Authority (TRA).
This came after the recent announcement of the OPAZ, allocating an area of 18 square kilometres of land to support and encourage the use of modern techniques, including AI experiments in the Special Economic Zone at Duqm (Sezad).
"The Authority is seeking to achieve several key objectives, most importantly, the localisation of investment opportunities in the field of artificial intelligence, drone experiments and future technology," Ahmed bin Saleh Al Farsi, Chairman of the Committee, said.
"In addition to building basic infrastructure to apply e-government strategy and smart cities, the Authority will also be creating and implementing research opportunities in the zone under the supervision of the committee for practical and academic uses, and to overcome the challenges and difficulties facing the implementation of AI projects, drones and future technology in the zone," he added.
The meeting of the committee in the Sezad had concluded with agreeing on the initial plan of the zone designated for AI while preparing the activities that can be exercised within the zone, as well as the incentives and facilities to be offered to investors in the Artificial Intelligence Zone.
In addition to studying the possibility of experimenting with industrial products in the area designed for experimentation to examine the products and sell them in global and local markets following the approved specifications and standards.