HEALTH & FITNESS
Tennis Legend Martina Navratilova Diagnosed With Breast And Throat Cancer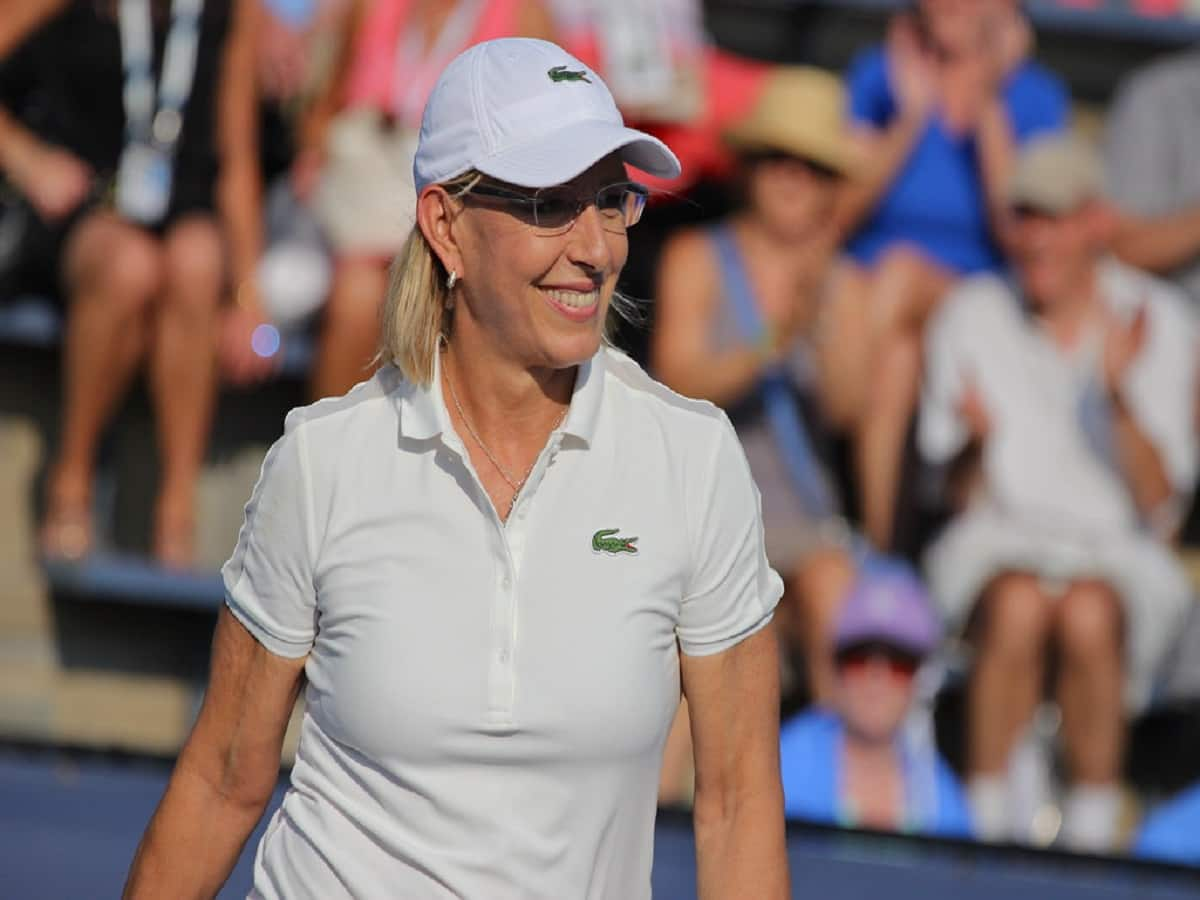 18 time grand slam champion Martina Navratilova has been diagnosed with early stage of breast and throat cancer at age 66.
The 18-time Grand Slam singles champion Martina Navratilova has been diagnosed with throat and breast cancer. She was diagnosed with cancer in 2010 as well. But, later she underwent radiotherapy for breast cancer and was cleared of all risks. But, 13 years later, a biopsy confirmed that she has stage one throat cancer and breast cancer as well. Reports say that when Navratilova was undergoing the tests for throat cancer she was suspicious that there was a lump in her breasts. Later, doctors confirmed that it is not benign.
Navratilova Diagnosed With Early Stage Cancer
Reports quoted her saying, "The double whammy is serious, but fixable, and I'm hoping for a favorable outcome. It's going to stink for a while, but I'll fight with all I have got." Doctors say that both the stages of breast cancer and throat cancer is early and that it could be curable. Navratilova was due to cover this month's Australian Open from the Tennis Channel studio, but will instead make some occasional remote appearances.
The nine-time Wimbledon singles champion said she felt "helpless" after she was diagnosed with cancer in 2010, but decided to go public with the news to help other women suffering similar health problems. Navratilova will undergo treatment on her stage one throat cancer in January. Caused by the human papillomavirus, it is only located in one part of her throat and has not spread to her vocal chords. Statistics show that around 90 per cent of adults survive for five years or longer after catching stage one throat cancer.
Women Should Be Aware Of The Symptoms Of Breast Cancer
New lump in the breast or underarm (armpit).
Irritation or dimpling of breast skin.
Thickening or swelling of part of the breast.
Redness or flaky skin in the nipple area or the breast.
Nipple discharge other than breast milk, including blood.
Pulling in of the nipple or pain in the nipple area.
Pain in any area of the breast.
Any change in the size or the shape of the breast.
Breast cancer is very common among women in the world and for that reason it is extremely important to consider any kind of risks or possibilities that they might have it in the future.
Total Wellness is now just a click away.
Follow us on
window.addEventListener('load', (event) => {
// $(document).ready(function(){
$('#commentbtn').on("click",function(){
(function(d, s, id) { var js, fjs = d.getElementsByTagName(s)[0]; if (d.getElementById(id)) return; js = d.createElement(s); js.id = id; js.src = "//connect.facebook.net/en_US/sdk.js#xfbml=1&version=v2.3"; fjs.parentNode.insertBefore(js, fjs);}(document, 'script', 'facebook-jssdk'));
$(".cmntbox").toggle();
});
// });
});