INDIA
Thinx to pay up to $5M to settle claims its period underwear contained potentially harmful chemicals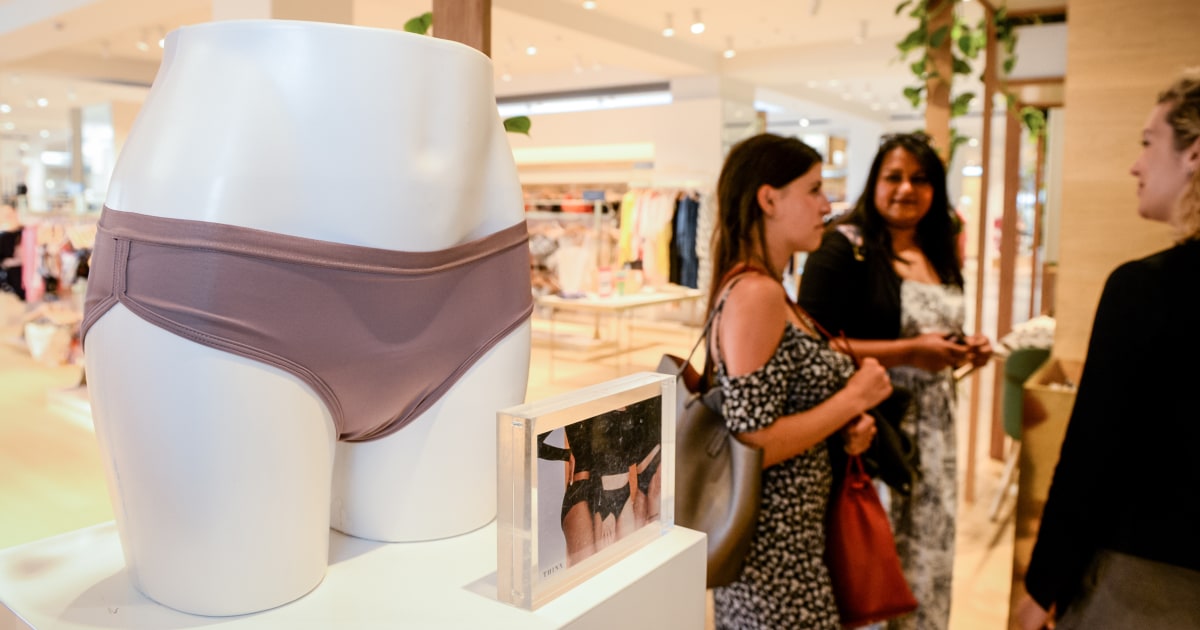 If you bought a period underwear product made by Thinx, you may now be entitled to a refund thanks to a class-action lawsuit settlement announced in November.
Plaintiffs in the suit accused Thinx of using — and not telling customers about — potentially harmful chemicals known as PFAS in the underwear.
Thinx, which launched in 2013 and is based in New York, has agreed to pay $4 million to pay for claims submitted by customers and for any court-approved attorneys' fees, expenses and service awards the customers may be owed. The company has also agreed to provide up to an additional $1 million if needed to cover valid claims.
"As part of the settlement, Thinx has agreed to undertake numerous measures to ensure that PFAS are not intentionally added to the products at any stage of production, which speaks directly to the concerns of Plaintiffs and class members," Erin Ruben, an attorney for the plaintiffs, said in a statement. "We are very pleased that the settlement will provide consumers with this significant non-monetary relief in addition to cash reimbursement."
Thinx denied all the plaintiffs' allegations as part of the settlement, emphasizing that the settlement was not an admission of guilt.
"We take customer health and product safety seriously," a company spokesperson said in a statement. "We can confirm that PFAS have never been part of our product design. We will continue to take measures to help ensure that PFAS are not added to our products."
PFAS, or per- and polyfluoroalkyl substances, is a family of synthetic chemicals used in the manufacture of consumer products — including food wrappers, cosmetics, or textiles such as raincoats or workout clothes — because of ​​their ability to resist stains, grease and water.
The presence of PFAS appears to have been first reported in January 2020 in the Sierra Club's magazine, "Sierra," with the headline, "My Menstrual Underwear Has Toxic Chemicals in It." Reporter Jessian Choy sent her Thinx to a University of Notre Dame nuclear scientist, who found high levels of PFAS, "especially on the inside layers of the crotch."
That ran counter to Thinx's claims that its products were "certified" organic, Choy wrote.
PFAS are referred to as "forever chemicals" because they can linger permanently in the air, water and soil. Exposure to PFAS has been associated with low birth weight, high cholesterol, thyroid disease and an increased risk of certain cancers such as liver cancer.
"With the extent to which we're seeing PFAS in the environment and in our bodies, and the really harmful effects that occur at low levels of exposure, we need to act more urgently to get PFAS out of all apparel," said Erika Schreder, the science director at Toxic-Free Future, an environmental health research and advocacy group.
"We would be particularly concerned about exposure through the skin for a textile that's worn next to the skin for extended periods," she added, citing preliminary evidence that PFAS can cross the skin barrier and potentially enter the bloodstream.
Thinx customers may receive a $7 refund for each purchase of up to three pairs of Thinx period underwear reflected in Thinx's records, or for which they provide a valid proof of purchase.
Claims can be submitted here.