SPORTS
'This Is All Rubbish': BCCI Treasurer Denies Media Reports, Says Kohli Will Captain All Formats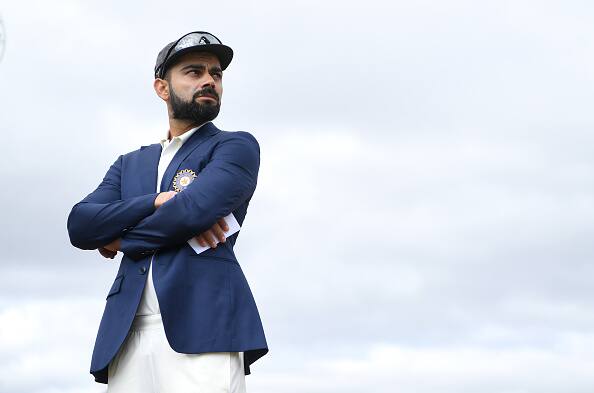 BCCI treasurer Arun Dhumal denied the media reports that suggested that India could opt for a split captaincy, meaning, Rohit Sharma would be the captain of the T20I and ODI side, while Kohli would continue as the Test captain.
BCCI has made it clear that there are no such plans in the future and Virat Kohli will remain the captain of all three formats.
A report published in the TOI said Rohit Sharma could take over the reins from Virat Kohli if India fails to win the ICC T20 World Cup in the UAE and Oman in October-November this year.
Also Read | Virat Kohli To Step Down As T20I & ODI Captain, Rohit Sharma To Take Over After T20 WC: Report
However, Dhumal rubbished such claims. "This is all rubbish. Nothing as such is happening. This is all what you guys (media) are talking about. BCCI has not met or discussed anything on this issue (split captaincy)," Dhumal told IANS.
"Virat will remain as the captain (of all formats)," he added,
The Squad is Out! 🙌

What do you make of #TeamIndia for ICC Men's T20 World Cup❓ pic.twitter.com/1ySvJsvbLw


— BCCI (@BCCI) September 8, 2021
Earlier, it was said that the reason for Virat Kohli purportedly stepping down as captain is very simple. Kohli feels that his batting across formats needs more time and greater impetus as India is looking to play two World Cups in 2022 and 2023.