LIFESTYLE
Train arrives in Bodinayakanur after 13 years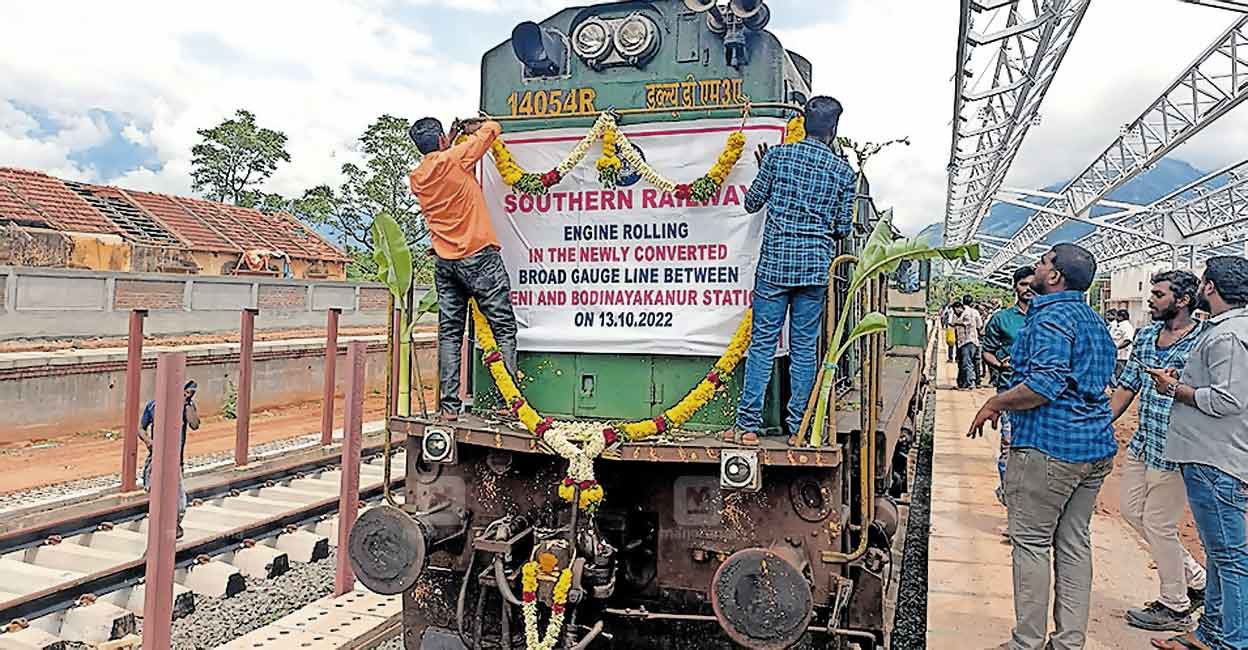 After an interval of 13 years, a train arrived at Bodinayakanur in Tamil Nadu, which is the nearest railway station from Idukki district in Kerala, on Thursday. It was a trial run at a speed of 10 kmph on the newly-laid broad-gauge track from Theni and local residents gave a warm welcome to the train with floral garlands.
"The trial run is a success and regular services will start from the Bodi in December this year," said a railway official. The trial took place as work on the 15-km broad-gauge track between Theni and Bodi was completed.
"Work on the track beyond Bodi station is now underway. Facilities for cleaning trains arriving at the station will also be set up," added the official.