WORLD
Trump sues Woodward for publishing audio recordings of interviews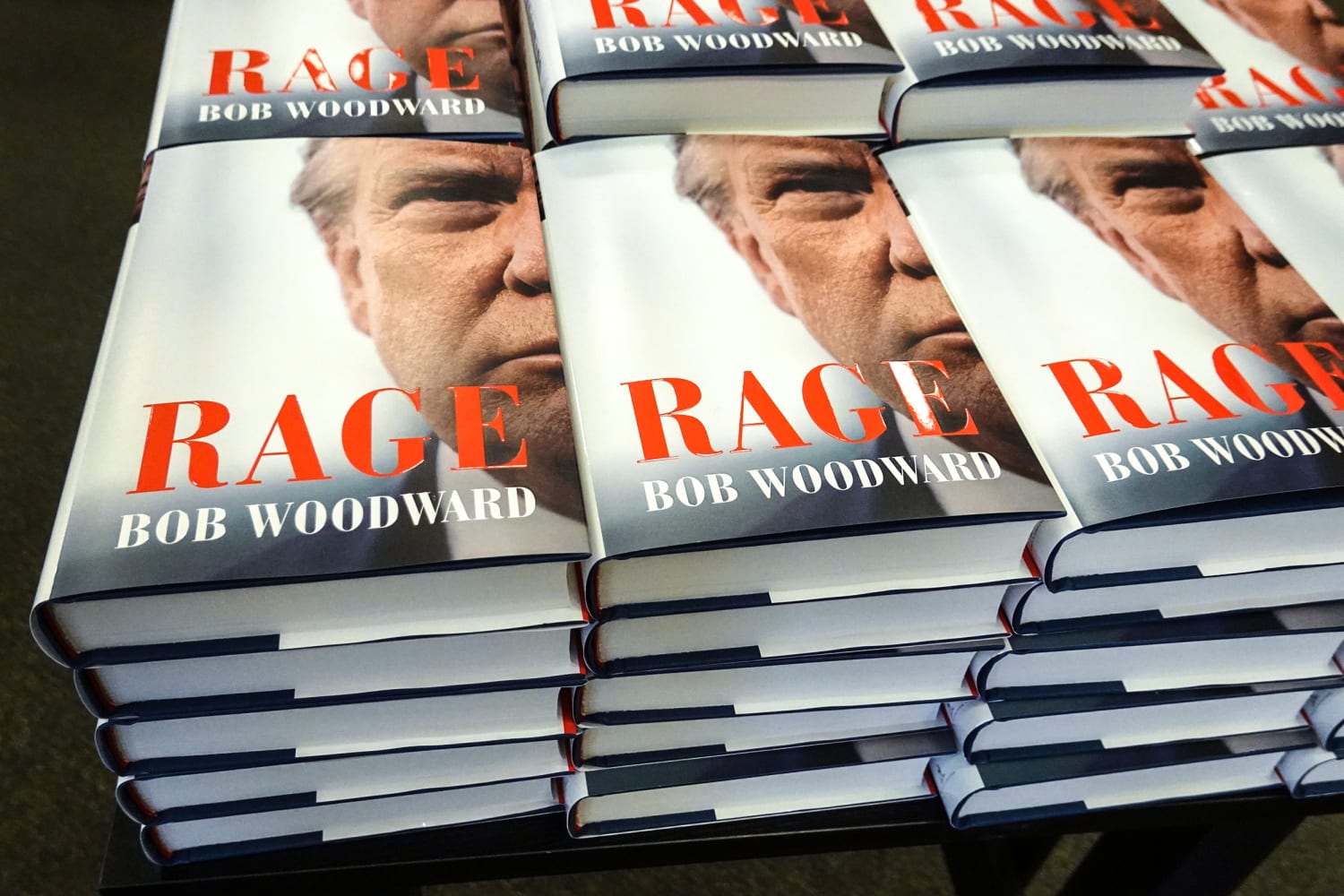 Former President Donald Trump sued Bob Woodward on Monday, claiming the veteran journalist did not get his consent to release audio recordings of interviews conducted during the last two years he was in office.
The lawsuit, filed in the Northern District of Florida, focuses on the October release of "The Trump Tapes: Bob Woodward's Twenty Interviews with President Donald Trump." It seeks nearly $50 million in damages and alleges efforts to "capitalize upon President Trump's voice."
In the suit, Trump says he consented to being recorded only for the purposes of Woodward's book "Rage," which was published in 2020, and that Woodward broke his promise to Trump by later using the interviews for an audiobook.
"President Trump told Woodward numerous times that the Interviews were to be used by Woodward—and Woodward only—for the sole purpose of accurately quoting President Trump for the 'written word,' i.e., Rage, and not for any other purpose, including providing, marketing, or selling the Interviews to the public, press, or the media, in any way, shape, or form," court documents say.
"Woodward decided to exploit, usurp, and capitalize upon President Trump's voice by releasing the Interview Sound Recordings of their interviews with President Trump in the form of an audiobook," the lawsuit says.
From December 2019 to July 2020, Woodward conducted a series of interviews with Trump at the White House, at his Mar-a-Lago resort in Florida and by phone. They drew national attention when excerpts showed Trump privately acknowledging the dangers of the Covid pandemic while publicly downplaying its threat.
Trump's lawyers claim that the audio collected in the interviews was "protected material" and subject to limitations on use and distribution.
Defendants named in the lawsuit include Simon & Schuster and its parent company, Paramount Global, as well as Woodward.
Woodward and his publisher fired back at Trump in a joint statement.
"Former President Trump's lawsuit is without merit and we will aggressively defend against it. All these interviews were on the record and recorded with President Trump's knowledge and agreement. Moreover, it is in the public interest to have this historical record in Trump's own words. We are confident that the facts and the law are in our favor," the statement said.
In a statement Monday night, Trump said the audio book "was an open and blatant attempt to make me look as bad as possible."
Trump, who launched a third White House bid in November, sued Woodward after the recent withdrawals of other lawsuits he filed in Florida, one of them against New York Attorney General Letitia James, after a federal judge hit Trump and his lawyer with $1 million in sanctions for pushing a different "frivolous" suit.
Lindsey Pipia, Chloe Atkins and Daniel Barnes contributed.