HEALTH & FITNESS
Lotus In Shoulder Stand Pose: How To Practice, Benefits And Precautions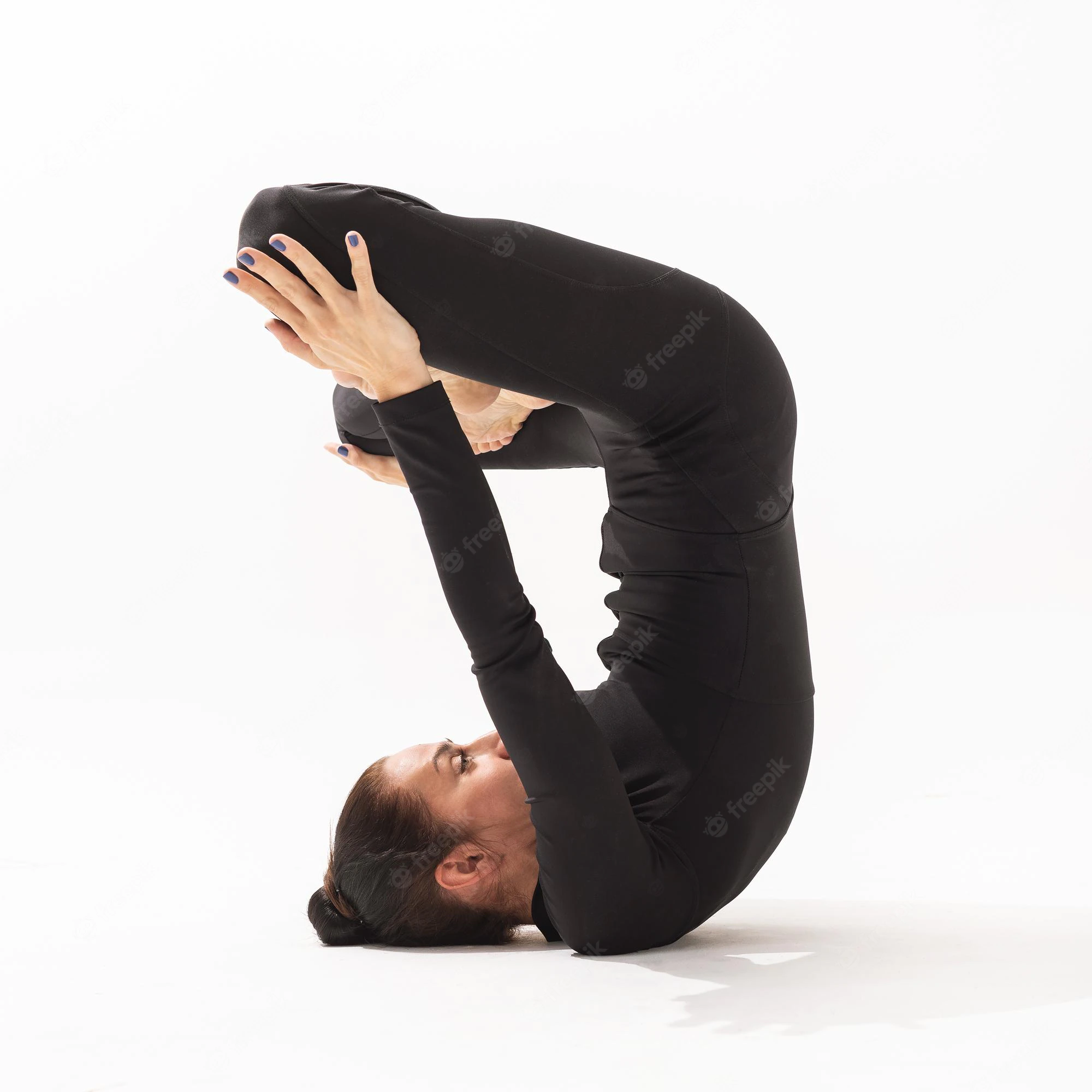 Sarvangasana, or lying on your back with your hands supporting your lower back, is the starting position for this pose. Bring next, bring the legs into padmasana slowly. The shoulder stand stance, known as Padma Sarvangasana, is English's lotus pose.
Padma Sarvangasana stimulates breathing and circulation.
The visuddha (throat) chakra is related to the padma Sarvangasana pose. Therefore, attention and concentration can be directed into the throat chakra while holding this posture to enhance these advantages.
In addition to enhancing blood circulation, Padma Sarvangasana also aids in respiration.
Also, the pose relaxes the brain helping with mild stress and depression. You can concentrate on the Vishuddhi Chakra while you are doing this to promote these benefits.
Formation Of The Posture By Himalayan Siddha Akshar
Begin by assuming Padmasana
Drop your back down with the help of your elbows.
Place your palms on your back and, with their support, lift your back off the floor
Point your knees and lift them higher
Bring your elbows closer and align your lower body with your upper one.
Breathing Methodology: Inhale as you lift your padmasana. As you release from the pose, exhale.
Navigating Back From The Posture By Himalayan Siddha Akshar
Lower your back down while gradually extending your elbows negligibly apart
Take your palms off your back while lowering your knees and pelvis down
Unlock your legs and bring them together
Relax in Dandasana while placing your palms beside your hips
Benefits Of Lotus In Shoulder Stand Pose By Himalayan Siddha Akshar
Strengthens back
Improves the functioning of your heart
Word Of Advice By Himalayan Siddha Akshar
A person should not practice this asana with a hyperactive thyroid and high blood pressure.
An individual suffering from shoulder, knee, back, ankle or neck injury must abstain from hurting themselves more while rehearsing this asana.