HEALTH & FITNESS
Taylor Swift Seen Struggling To Breathe at Concert In Rio Where Fan Died From Cardiac Arrest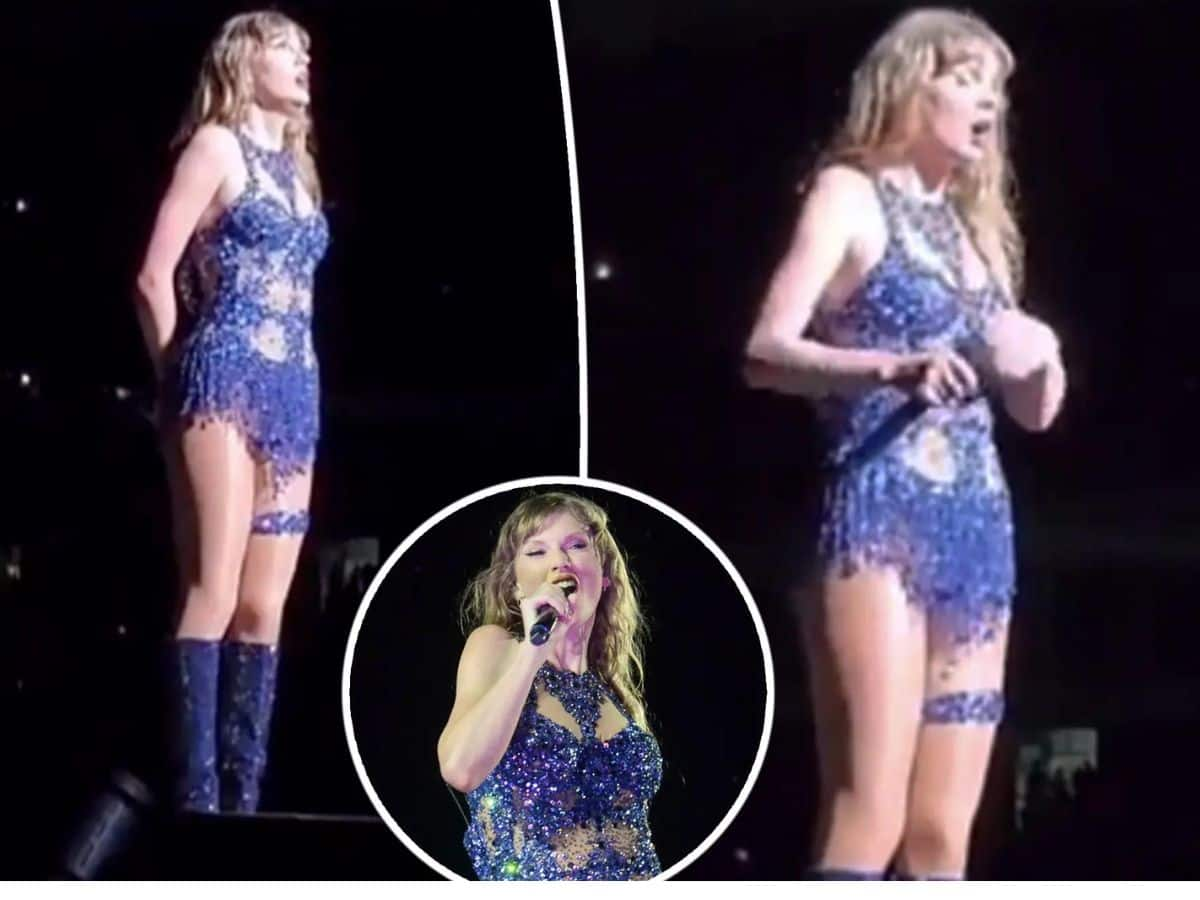 VERIFIED
In a recent video circulating on social media, Taylor Swift can be seen having major breathing issues during her performance at a concert in Rio. Read on to know one should never ignore breathing issues at any cost.
Pop superstar Taylor Swift took the stage at the Nilton Santos Olympic Stadium in Rio de Janeiro, Brazil, for the first of two scheduled concerts as part of her Eras Tour. However, the joyous occasion was overshadowed by a tragic incident that occurred hours before the show. A 23-year-old fan of Swift, Ana Clara Benevides Machado, was reportedly found unresponsive in the stadium and later pronounced dead. As per the initial reports, the young woman died after suffering a cardiac arrest. Post this incident, a video started circulating on the internet, where Swift could be seen struggling to breathe during the concert.
Video Shows Taylor Swift Struggling to Breathe at Brazil Eras Concert
Sharing the video, the fan wrote: "Taylor genuinely looks like she's struggling to breathe, I really hope she's okay," while they added in text over the video, "Look at how exhausted Taylor got while putting up a 3.5 hour show in Rio during a heat wave…hats off to her."
In a video circulating online, Taylor Swift can be seen gasping for air and taking rapid breaths as she turns away from the audience. The concerning clip, which lasts only a few seconds, has sparked worry among fans and raised questions about the singer's well-being.
Watch the video HERE:
While the exact reason for Swift's apparent difficulty breathing remains unknown, it's possible that the intense heat and humidity in Rio may have contributed to her discomfort. Taking Swift's breathing issues due to the heatwave, and the death of the young woman due to a possible cardiac arrest, we reached out to experts to understand how the heart fails to function properly when conditions worsen around you. And what breathing trouble could indicate about your health.
"Brazil's summer season is known for its sweltering temperatures, and the Nilton Santos stadium, with its large crowds and closed-in environment, could have further exacerbated the situation," says Dr Tara Mahapatra, Indusland Hospitals, Kolkata.
Does Breathing Trouble Indicate A Cardiac Arrest?
Not always, but one of the many symptoms of heart trouble could be tracked by the onset of breathing issues. Let's understand why.
Cardiac arrest is a sudden and unexpected loss of heart function, breathing, and consciousness (all three together causing complete heart failure). It is one of those medical condition that can kill the patient in seconds. When we talk about the signs and symptoms, breathing issues do indicate that your heart is finding it difficult to function properly. "Breathing problems and cardiac arrest are closely related. Cardiac arrest can cause breathing problems, and breathing problems can sometimes be an early sign of cardiac arrest," said Dr Mahapatra.
Cardiac Arrest And Breathing Issues
How are these two connected? Difficulty in breathing is one of the first signs and symptoms of cardiac arrest. When the heart stops beating, it no longer is able to pump blood to the rest of the body, which is one of the most important functions that helps the body run. This causes loss of blood flow in the lungs, which need oxygen-rich blood to function properly. Without oxygen, the lungs cannot exchange oxygen and carbon dioxide, leading to a rapid decrease in oxygen levels in the blood. This can cause a person to stop breathing or have shallow, gasping breaths.
Other Symptoms of Cardiac Arrest
In addition to breathing problems, other symptoms of cardiac arrest include:
Sudden chest pain
Loss of consciousness
Dizziness
Nausea or vomiting
Change in the skin color
Fast or irregular heartbeat
Sweating profusely
If you ever face the issue of breathing, visit a doctor immediately and get your heart checked for any kind of abnormalities.