LIFESTYLE
Virat Kohli to leave RCB after IPL 2021? Here's what the star batsman said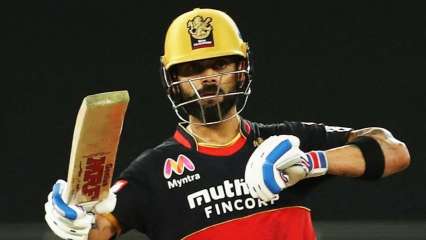 In a surprising development, Royal Challengers Bangalore skipper Virat Kohli on Sunday (September 19) announced that he will not captain the RCB after IPL 2021 season but the batting maestro added that he will continue playing for the RCB in future.
"This will be my last IPL as captain of RCB. I'll continue to be an RCB player till I play my last IPL game. I thank all the RCB fans for believing in me and supporting me," the RCB skipper said in a statement.
"It wasn't an easy decision but one that has been well thought of and in the best interest of this wonderful franchise. The RCB family remains close to my heart as we continue to strive to achieve excellence. As I have mentioned previously in many occasions, I will only play for RCB until my retirement from the game of cricket," Kohli said.
It may be recalled that Kohli was appointed RCB skipper in 2013 in place of Daniel Vettori but he is yet to win an IPL title for RCB.
"I spoke to the management this evening. This was something that was on my mind… I needed the space to refresh, regroup and be absolutely clear in how to move forward," Kohli said.
RCB are currently at place in IPL 2021 points table with 5 wins out of 7 games. They are set to resume their campaign against Kolkata Knight Riders in Dubai on September 19.