LIFESTYLE
Vishwakarma Puja 2021: Check Messages, Wishes To Share With Friends, Family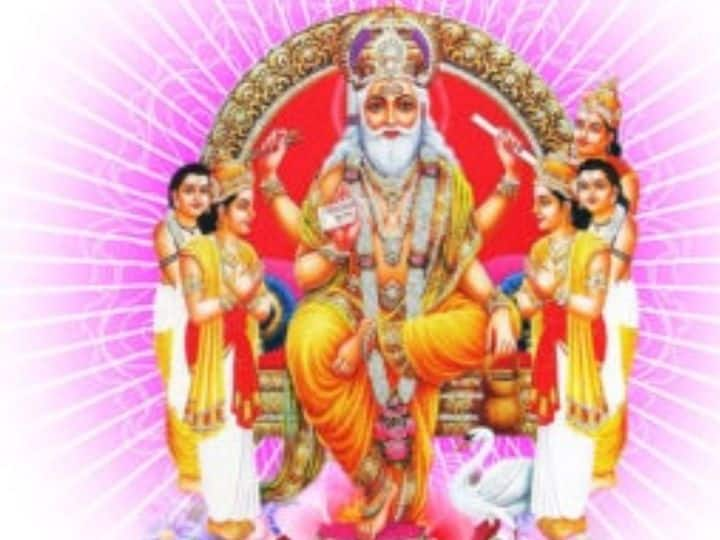 New Delhi: Celebrated on the day of 'kanya sankranti', Vishwakarma Puja is dedicated to Lord Vishwakarma, the son of Lord Brahma and chief architect of the world. This auspicious day dedicated to the divine creator is being celebrated across the country on Friday. 
ALSO READ: Vishwakarma Puja 2021: Know Significance, Puja Muhurat And Vidhi

According to the legend, the holy city of Dwarka was built by Lord Vishwakarma on this day along with creating weapons for gods. Rig Veda described him as the "divine carpenter" and credited with Sthapatya Veda, the science of mechanics and architecture. 
Also revered as the 'First Engineer', the 'Engineer of the Gods' and the 'God of Machines', the festival is observed across the states.
According to the 'panchang', Vishwakarma Puja 2021 auspicious time for worship is from 6:07 a.m. on Friday to 3:36 p.m. on Saturday. On this day, people place the idol of Lord Vishwakarma in factories, mills, and workshops and offer puja.
Everyone, including architects, carpenters, engineers, mechanics, sculptors, artisans, craftsmen, mechanics, smiths, welders and industrial and factory workers organise special pujas to honour the lord seeking blesses for accomplishment in their respective businesses.
Devotees also offer prayers to Lord Vishwakarma to ward off negative energies at the workspace. 
Here are wishes to share with your loved ones
As you celebrate Vishwakarma puja with gaiety and euphoria, may peace and prosperity come your way!
 "I wish that the auspicious occasion of Vishwakarma Jayanti be the new start of happiness, success, and prosperity in your life…. May you have a blessed year ahead."
 "May Lord Vishwakarma fill each and every day of your life with happiness, your home with harmony, and your professional life with great success."
"On the special occasion of Vishwakarma Puja, I wish that you are always blessed with prosperity and happiness, success and achievements with blessings of Lord Vishwakarma."
 "He is the divine architect, sculptor, engineer, and architect…. Happy Vishwakarma Jayanti to all."
 "Wishing a very Happy Vishwakarma Jayanti to everyone… May you are blessed with success in life."
May the auspicious occasion of Vishwakarma Jayanti bring a new start of happiness, success, and prosperity in your life, have a blessed year ahead. Happy Vishwakarma Puja 2021!