LIFESTYLE
Visva-Bharati to Poush Mela: Top 4 attractions in Santiniketan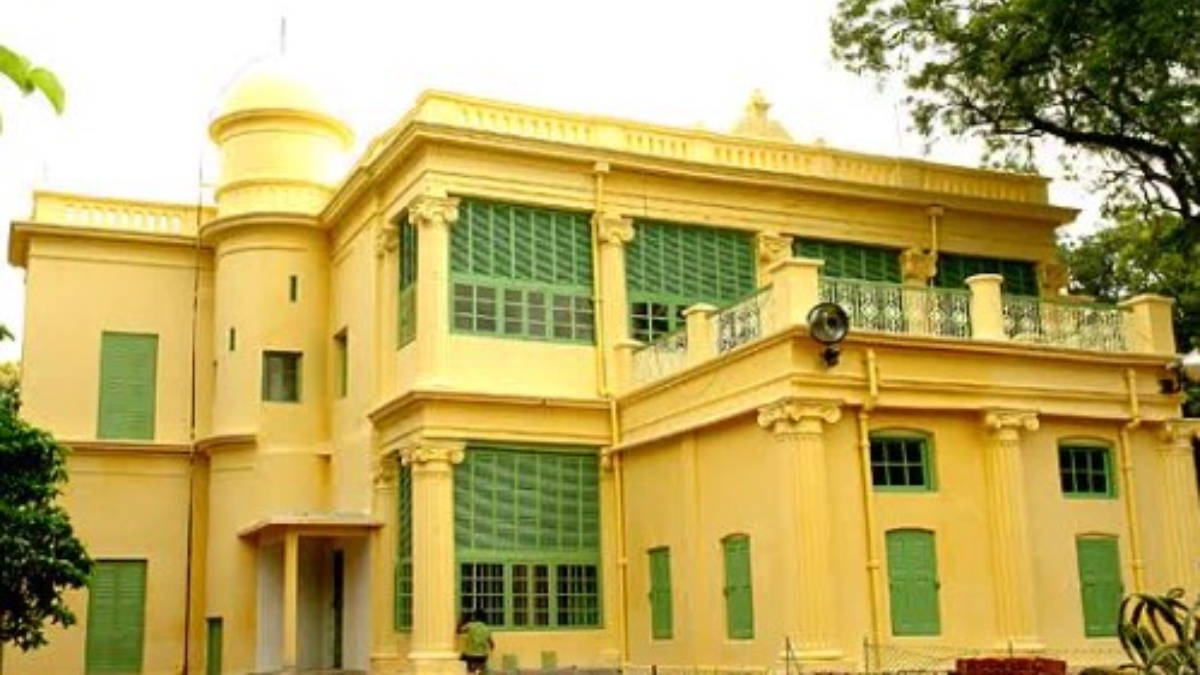 Santiniketan, located in the state of West Bengal, is one of the best tourist destinations in India. This small town is home to some of the country's most historic and beautiful sites. Whether you are looking for historical sites or cultural experiences, Santiniketan has something for everyone. Recently, Santiniketan has been inscribed on the UNESCO World Heritage List. To help you plan your trip to this incredible place, here are the top four tourist spots in Santiniketan.
Visva-Bharati University – Visva-Bharati University is a public university established by Nobel laureate Rabindranath Tagore in 1921. This university is home to many cultural and intellectual programs, including academic lectures and talks, traditional music performances, art exhibitions, and literary discussions. The university campus consists of six major buildings, including the Amar Kutir, where Tagore lived and taught. Visitors can also explore the Tagore Museum, which houses many of Tagore's personal belongings and works.
Poush Mela – The Poush Mela is a two-day fair held every year in Santiniketan during December. This fair celebrates the harvest season and showcases the rich culture of the region. People from all over India gather to take part in this lively event, which features traditional music performances, folk dances, handicrafts for sale, and delicious local cuisine.
Bolpur – Bolpur Shantiniketan is an artist's village located near Santiniketan. This vibrant village is home to several galleries, studios, and workshops that showcase rich Bengali art and culture. Many renowned artists from around the world come here to study art and practice their craft. The village also has several eateries serving delicious Bengali cuisine and local handicrafts for sale.
Khowai River – The Khowai River is a beautiful river located near Santiniketan that runs through the lush green countryside of West Bengal. This tranquil river offers an ideal spot for a peaceful boat ride or picnic with friends and family. Its banks are also home to some of the region's best wildlife reserves where visitors can spot exotic birds and animals like tigers and elephants.
These are just some of the many attractions that Santiniketan has to offer. If you are looking for an amazing vacation destination with plenty of cultural activities, then this small town in West Bengal should be at the top of your list!
function loadFacebookScript(){
!function(f,b,e,v,n,t,s){if(f.fbq)return;n=f.fbq=function(){n.callMethod?
n.callMethod.apply(n,arguments):n.queue.push(arguments)};if(!f._fbq)f._fbq=n;
n.push=n;n.loaded=!0;n.version='2.0′;n.queue=[];t=b.createElement(e);t.async=!0;
t.src=v;s=b.getElementsByTagName(e)[0];s.parentNode.insertBefore(t,s)}(window,
document,'script','https://connect.facebook.net/en_US/fbevents.js');
fbq('init', '529056027274737');
fbq('track', 'PageView');
}
window.addEventListener('load', (event) => {
setTimeout(function(){
loadFacebookScript();
}, 5000);
});