WORLD
Who is Vivek Ramaswamy, America's Republican presidential candidate from Kerala?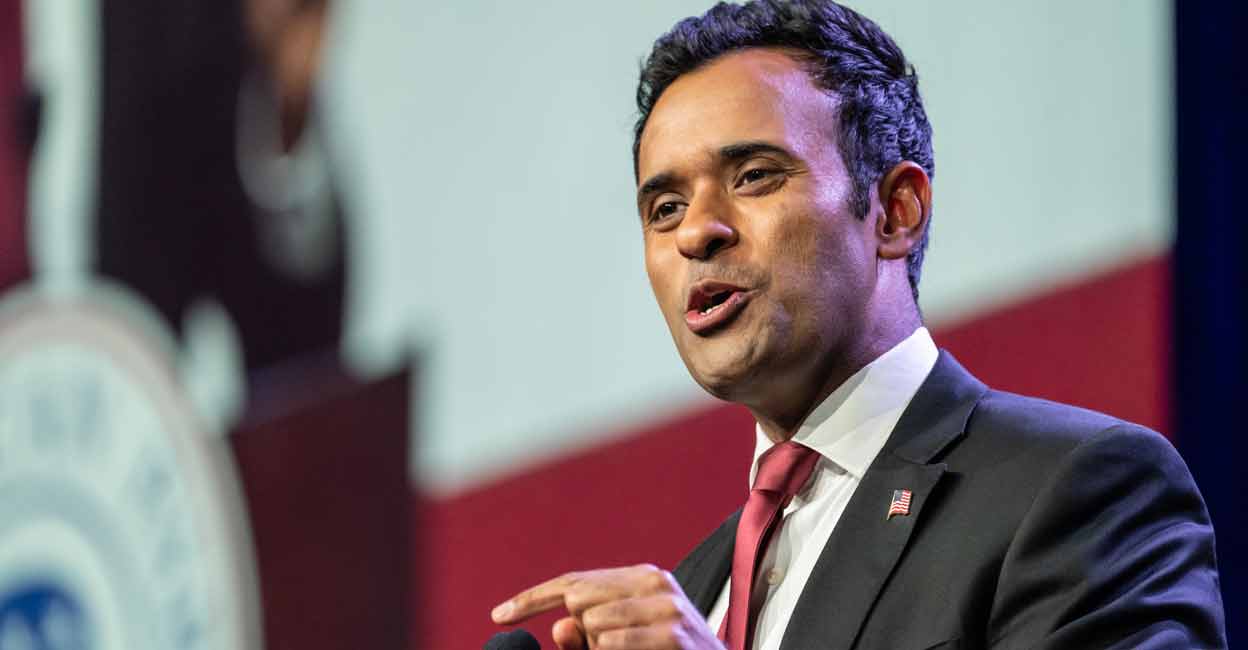 Indian-American tech entrepreneur Vivek Ramaswamy, who joined the fray for the Republican Party's 2024 presidential nomination, has courted several controversies in a short span of time.
The Keralite, who has his origins in Vadakkencherry of Palakkad district, is a staunch Trump supporter. His remarks that the US government hasn't been entirely honest about the 9/11 attacks has invited a major row.
Here's a closer look at Ramaswamy's profile.
Vivek Ramaswamy was born to a Malayali couple on August 9, 1985 at Cincinnati, Ohio. His parents migrated to the United States from Kerala. His father VG Ramaswamy worked at a General Electric plant in Ohio. His mother Geetha is a geriatric psychiatrist.
He graduated from the Harvard College and later went to the Yale Law School. He worked as an investment partner in the first phase of his career. He later founded a biotech company Roivant Sciences in 2014. Ramaswamy also co-founded Strive Asset Management, an investment firm in 2022. Strive has positioned itself as an 'anti-woke' and 'anti-ESG' ( environmental, social, and corporate governance) fund.
Ramaswamy's wife Apoorva Ramaswamy, is a physician. They have two sons.
A devout Hindu and vegetarian, Ramaswamy understands both Tamil and Malayalam. He wrote a book titled 'Woke, Inc.: Inside Corporate America's Social Justice Scam'.
Campaign
 According to a Reuters-Ipsos poll, Ramaswamy has the support of 9% of leaders within the Republican party.
Donald Trump is dominating the US Republican presidential nomination contest followed by Florida Governor Ron DeSantis. Vivek Ramaswamy and Vice President Mike Pence remains well behind the two front-runners in the Republican field.
Trump supporter
Ramaswamy has vowed to "promptly" pardon indicted former President Donald Trump if elected to the White House next year.
The remarks by Ramaswamy, who is campaigning on 'anti-woke' credentials, came after the Department of Justice (DOJ) charged Trump with a 37-count indictment, accusing the former President of risking sensitive security secrets after leaving office in 2021.
In an interview to The New York Post, Ramaswamy also heaped praises on Trump, saying that the former president "sets a high bar". "He's a friend. I know him. I genuinely believe he cares about national unity," Ramaswamy had said.
9/11 attack
During a televised interview, Ramaswamy remarked that the US government may not have been entirely honest about the involvement of Saudi Arabia in the 9/11 attacks.
"Do I believe our government has been completely forthright about 9/11? No. Al- Qaeda clearly planned and executed the attacks, but we have never fully addressed who knew what in the Saudi government about it. We *can* handle the TRUTH," he wrote.