ENTERTAINMENT
Watch | Sanjana Sanghi Shares Glimpse Of Her Birthday Getaway In Maldives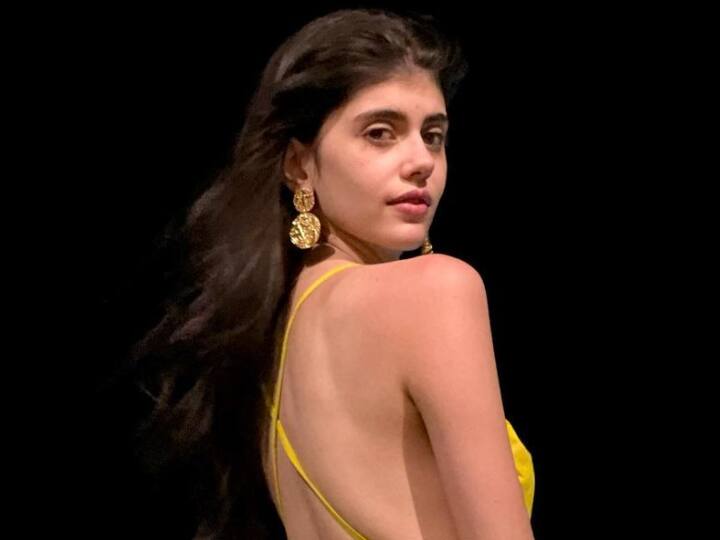 New Delhi: 'Dil Bechara' actress Sanjana Sanghi, who is currently busy shooting for her upcoming film with Aditya Roy Kapur, shared a glimpse of her birthday vacation in Maldives. She ringed in her birthday on September 2 by enjoying the picturesque view of the island.
Though she has been sharing some beautiful snaps from the vacation, recently, the 'Rockstar' actress also gave a glimpse of her vacation in a small video.
ALSO READ | Sanjana Sanghi Thinking Of Sushant Singh Rajput As 'Dil Bechara' Completes 1 Year; Shares Unseen PICS
Sharing the video, Sanjana wrote, "Missing already, never saw myself being such a water baby."
On the occasion of her birthday, Sanjana penned a long note thanking everyone for their love and embrace. She wrote, "That's the hope entering 25: for it to be limitless, peaceful & calm. Thank you, from the bottom most pit of my heart for the abundance of your love, your embrace & blessings. It's just as warm & fuzzy as the beautiful sun & the sand here. Thank you for making the fire and desire only soar higher to work as hard as I possibly can to tell stories and entertain you. It's such an honor. I've been crazy about birthdays since I was a little girl, as a day to celebrate love, friendship, learnings & life. And it's been all that, and more. For the first time ever, I chose to make sure to zoom out, get some time away to reset, repurpose. Now, diving back into that ocean – and it's brimming both with gratitude & overwhelm."
Speaking on the professional front, Sanjana Sanghi will be next seen featuring in the upcoming movie 'Om: The Battle Within' opposite Aditya Roy Kapur.
ALSO READ | Sanjana Sanghi Raises OOMPH In A Printed Monikini
Stay tuned for more updates.