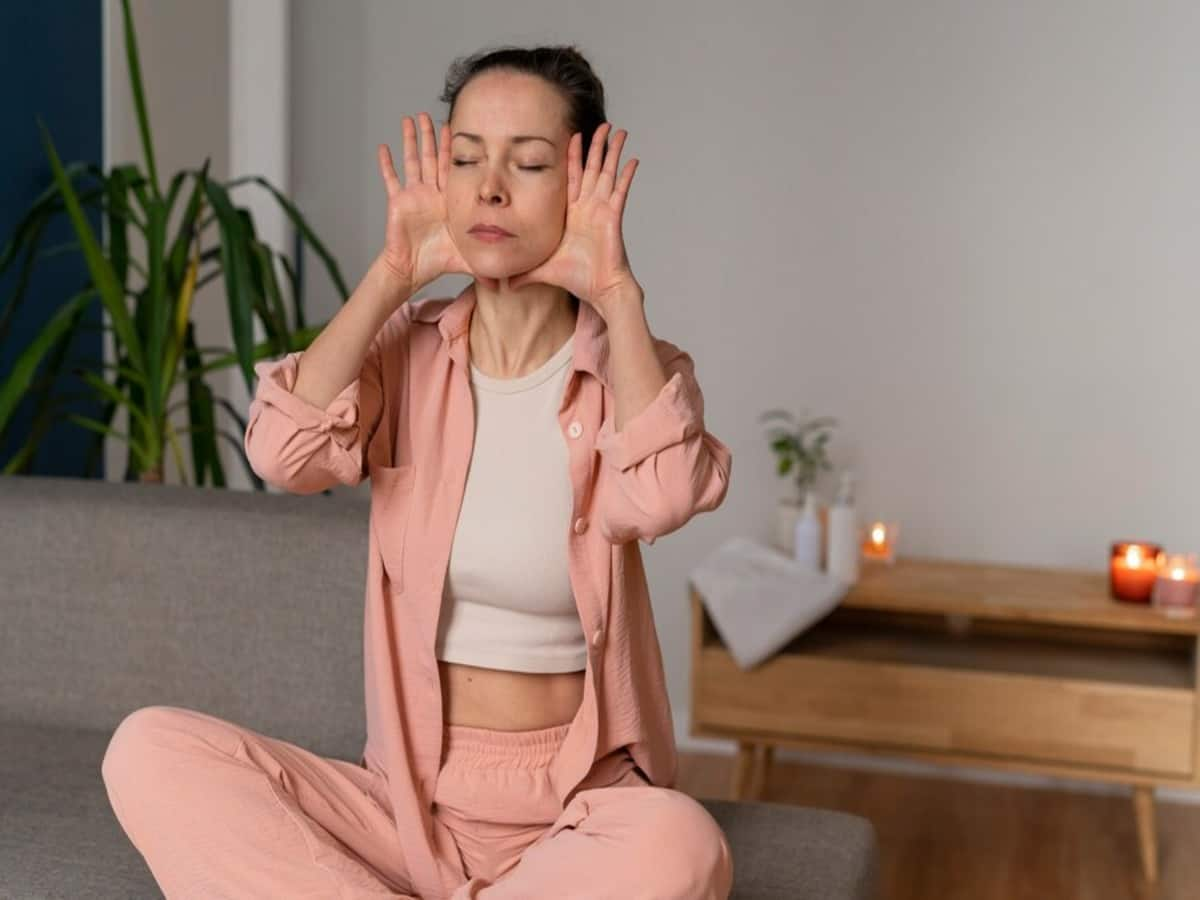 This form of yoga is a combination of exercises, stretches and massage techniques that can provide acupressure for your face.
There are many face yoga exercises that can yield results, as long as one is consistent with it. Face yoga, just like regular yoga, targets certain muscle groups and helps tone them. A self-care technique, it is recommended by skincare experts and is considered to be an essential part of everyday routine. If you are looking to make your face slimmer ahead of an event, consider doing this 'candle blow exercise'.
Sumedha, a certified face yoga and yoga coach took to Instagram to demonstrate the exercise. She called it a cheek slimming exercise. As is decipherable from the name, while doing the exercise, you will have to make the facial gesture of blowing a candle.
The steps
According to the expert, this is what you need to know about doing the exercise:
Place your hands on the sides of your face.
Place your thumbs under your ears, and the fingers on the temple.
With gentle pressure of hands, lift your face upwards and outwards.
Next, keep your shoulders and shoulder blades relaxed.
Imagine 10 candles, and blow all of them with little force.
Relax and repeat twice.
Remember that as you blow, you take small and shallow breaths as displayed by the yoga expert.
According to Goodrx.com, face yoga combines exercises, stretches and massage techniques such as acupressure for your face. There are targeted movements that "engage your face and neck muscles to potentially reverse signs of stress and aging, such as frown lines and sagging skin". It adds that face yoga for jowls might include exercises to target and tone the jawline.
Answering a question as to how many times one should do the candle blow exercise, Sumedha wrote in the comment section: "three sets".
Would you like to try this?