COVID-19
What Is Long Covid? What Are The Symptoms And Why It Is A Big Medical Challenge | EXPLAINED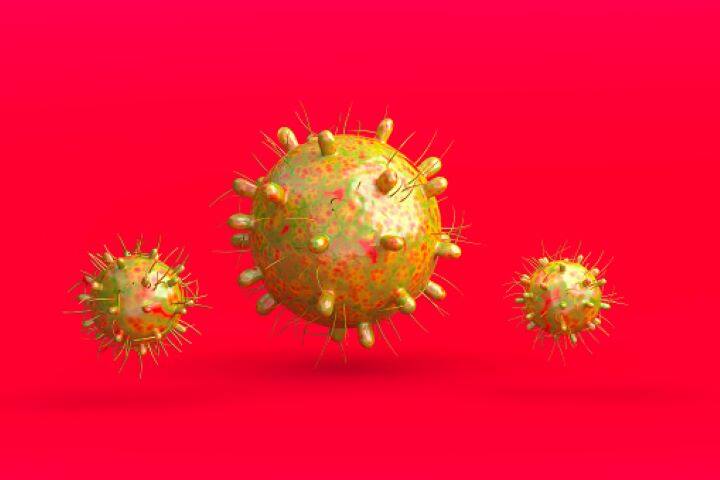 New Delhi: Officially, as many as 194,097,696 patients have "recovered" from Covid-19 as of August 30. This means these around 20 crore people no longer have the virus in their bodies. However, a large percentage of the patients continue to feel the effects of Covid, for weeks, months and even a year, in spite of testing negative for the virus, studies have proved.
The condition has come to be known as 'post-Covid syndrome', or 'long Covid'.
Also Read| India Reports Over 42K Coronavirus Cases In Last 24 Hrs As Kerala Witnesses Marginal Dip
Recovered Covid patients had started talking about persisting problems during the initial days of the pandemic itself, but their concerns were mostly dismissed as being minor, exaggerated, or overreaction. Many had then turned to social media to vent their desperation. But it soon started to emerge that the scale of the problem was much bigger as studies after studies came out with evidence of long Covid.
A recent study published in The Lancet showed that symptoms in nearly 50 per cent of the Covid patients linger for a year after testing negative. Studies published by the US National Institutes of Health's National Library of Medicine earlier put the number at 50-80 per cent.
With millions suffering from shortness of breath, lung damage, fatigue or muscle weakness, brain fog, and also depression, among others, scientists and health experts have stressed why the disease still requires to be understood properly. 
Long Covid has been termed a big medical challenge, as long-term health effects are reducing the productivity of people and thereby causing economic losses too. 
What Is Long Covid?
While a Covid-19 patient is declared 'recovered' after a negative test, it does not mean he or she is fully recovered as far as overall health is concerned. Hence, a nutritious diet, light exercise, and adequate rest are recommended for some time. Since SARS-CoV-2 is known to damage memory cells, doctors also advise brain exercises, such as playing puzzles or memory games, to regain cognitive thinking abilities.  
However, when the symptoms persist even after several weeks and months, the condition is called 'long Covid'. 
According to an article on the Harvard Health website, the points that should be taken into consideration to define 'long covid' are, a medical diagnosis of Covid-19 on the basis of symptoms and/or diagnostic testing for the virus, the patient not having returned to the pre-Covid level of health and function even after a period of six months, and a patient suffering from symptoms suggesting long Covid but not evidently suffering from permanent damage to the heart, kidneys, and lungs. 
Top US expert Dr Anthony Fauci, director of the National Institute of Allergy and Infectious Diseases, believes that long Covid is probably the same or very similar to myalgic encephalomyelitis (ME) or chronic fatigue syndrome (CFS), the article says. 
Infectious diseases, including severe acute respiratory syndrome (SARS), a coronavirus disease, can trigger the occurrence of ME or CFS. 
Lingering symptoms can be observed only in the patients who were mildly affected by SARS-CoV-2, while a return to normal health can be seen in those who were severely ill, lest they are aged above 50, or suffer from other chronic illnesses, says a report in Science magazine. 
The World Health Organization (WHO) says persistent symptoms could be observed even in those people who were not hospitalised or in those having mild symptoms.
It says people with long Covid are not infectious to others if they are not carrying the virus. This persistent state of illness can be termed as 'post COVID condition', 'chronic COVID syndrome', 'late sequelae of Covid-19', 'long haul Covid', 'post-acute Covid-19', among other names. 
The UK Office for National Statistics estimates that symptoms can be exhibited for 12 weeks or more by 1 out of 10 respondents who tested positive for SARS-CoV-2 infection. Some patients were interviewed three to six weeks after diagnosis, and about a third of them were found to have not returned to their usual state of health. 
The WHO document also explains the findings of another study, according to which symptoms persisted even after nine months in 30 per cent of the patients surveyed, and 85 per cent of them were outpatients with mild illness. Post-intensive care syndrome (PICS), which are health problems persisting after critical illness, could be experienced by patients admitted to intensive care units, the document states. 
What Are Long Covid Symptoms And Long-Term Health Implications?
The post-Covid "long haulers" include fatigue, shortness of breath, body aches, inability to exercise, difficulty concentrating and sleeping, and headache, different studies have noted. 
Since the patients suffer a range of chronic illnesses after a bout of Covid, the National Institutes of Health (NIH) has coined a unifying name — post-acute sequelae of SARS-CoV-2 infection or PASC. Recovery within a few weeks or months is observed in people who contract Covid-19, but complications such as chronic lung, heart, kidney and/or brain damage may occur in some patients. 
People with long Covid could also be experiencing conditions like autoimmune disorders that attack the brain, decreased blood flow to the brain, or other abnormalities, the Harvard article explains. 
A WHO document mentions some other symptoms reported after SARS-CoV-2 infection, such as chest pain, muscle pain, pins and needles, forgetfulness, depression, loss of smell, persistent cough, palpitations, diarrhoea, abdominal pain, rash, recurrent fever, among others. The document explains the clinical course of Covid-19 by stating the percentages of people who progress to severe disease or critical illnesses, as 10 to 15 per cent and 5 per cent, respectively, and the time required for recovery as two to six weeks. 
Lasting health effects are caused due to the medical complications of long Covid. 
Some of the serious long term complications of Covid-19, reported especially in patients hospitalised with severe Covid-19, include cardiovascular (inflammation of the heart muscle), respiratory (lung function abnormalities), dermatologic (rash), neurologic (loss of taste and smell, sleep disturbance) and psychiatric (depression, anxiety, changes in mood) abnormalities. 
How Has World Health Community Responded To Long Covid?
WHO has said it aims to better understand long Covid symptoms, the reasons behind their persistence, the clinical course of full recovery, long-term effects of Covid-19 and their implications, and for that, it has designed a post-Covid case report form (CRF). 
Standardised information is to be collected from patients suffering from acute illness, or after being discharged from the hospitals to help examine the medium- and long-term consequences of Covid-19. Also, scientific studies are being conducted by WHO to understand the health challenges and implications, by collaborating with patients, and research and advocacy groups.
An editorial published in The Lancet explains the increasing importance of the need to understand and respond to long Covid. A guideline by the National Institute for Care and Health Excellence (NICE) mentions both ongoing symptomatic symptoms, which last from four to 12 weeks, and post covid-19 syndrome, which occurs at or after 12 weeks, the editorial states. Since long Covid has no proven treatments, people's ability to return to normal health, work, and life are severely affected. 
"Long COVID is a modern medical challenge of the first order," the editorial says. 
According to the UK Office for National Statistics, on July 4, 2021, self-reported long Covid was found in an estimated 9,45,000 people in the UK. People belonging to the age group of 35-69, girls and women, those living in the most deprived areas, working in health and social care sectors, and those suffering from a disability were observed to be the major sufferers of long Covid.
The editorial also states that a collaboration of the scientific and medical communities is very important and that health systems and a trained workforce must be prepared to fulfil individual and patient-oriented goals, taking into consideration physical, social, occupational and cognitive factors.
Check out below Health Tools-
Calculate Your Body Mass Index ( BMI )