World
What is monkeypox? The virus affecting people in UK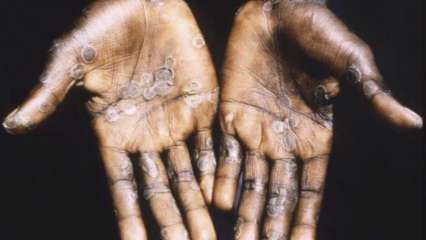 In North Wales, the UK, the Public Health Wales (PHW) confirmed two cases of zoonotic disease — monkeypox, both from the same household. Health Secretary Matt Hancock, on Thursday (June 10), confirmed the outbreak of monkeypox while addressing MPs at the Health and Social Select Committee in the Parliament. However, Richard Firth Consultant in Health Protection at the PHW in a statement said that the monitoring and contact tracing is going on, and the risk to the general public is very low. "We have worked with multi-agency colleagues, following tried and tested protocols and procedures, and identified all close contacts, Firth said.
What is monkeypox?
The first case of monkeypox was identified in Nigeria in 2017 in 39 years. Since then there have been sporadic cases of it in Nigeria. It is zoonotic, belonging to the same family of smallpox although less severe than smallpox with lower infection.
What are the symptoms of monkeypox?
According to CDC, after 12 days of contracting the virus one can experience fever, headache, muscle aches, and tiredness. The body starts developing rashes after 3 days of contact, with fever kicking in. The rashes spread throughout the body and can be extremely itchy, which goes through different stages while healing, forming a scab, and then falls off. The lesions can lead to scarring. The symptoms and illness last up to 2 to 4 weeks and are reduced on its own.
How does monkeypox spread?
The suspected hosts of the virus are rodents, like rope squirrels, dormice, and pouched rats. It spreads through spill-over hosts such as monkeys and humans. If a person comes in contact with clothing, bedding, respiratory or direct contact of an infected person, they can possibly catch the virus.
Monkeypox treatment
As of now, the Centers for Disease Control and Prevention (CDC) states that there is no specific cure for the illness, however, it can be controlled with smallpox vaccine cidofovir, ST-246, and vaccinia immune globulin (VIG).