CITIES
Census of wild elephants, tigers to be taken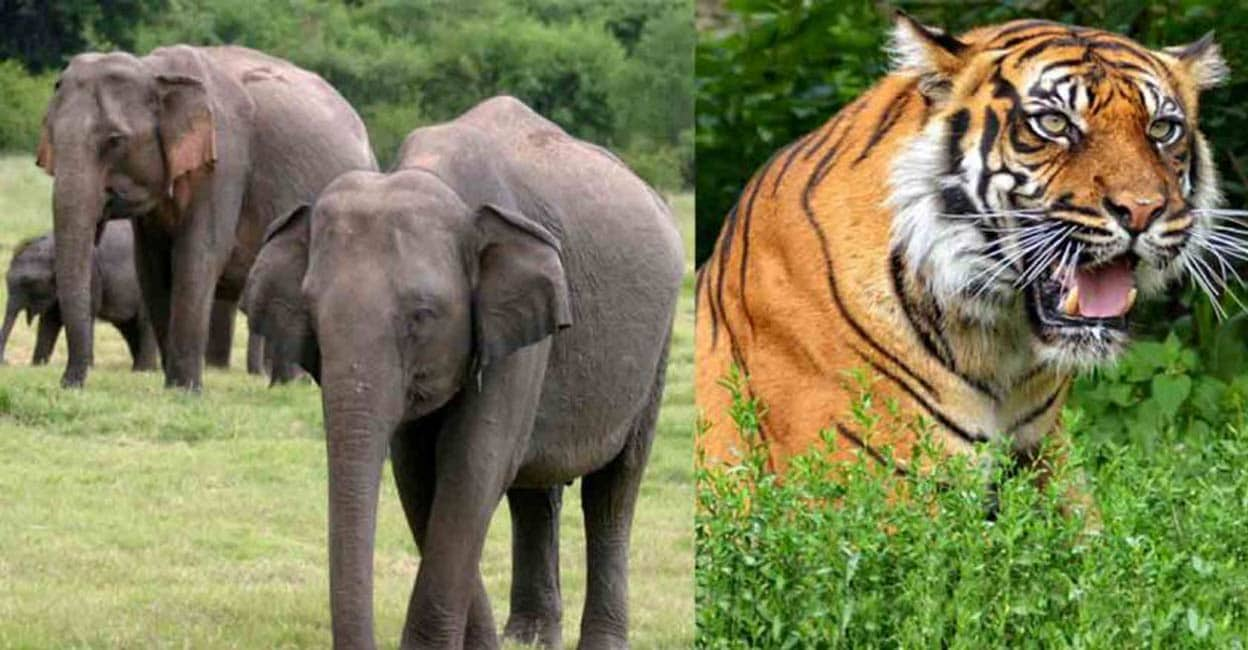 Thiruvananthapuram: A census of the wild elephants in the State is to be taken. The tigers in Wayanad will also be counted along with this. Minister for Forests, A K Saseendran, said the field level survey for counting the wild elephants would be conducted from May 17 to 19 and the collection of details about the tigers in Wayanad would take place in the first week of April.
The decision was taken at a meeting of the Chief Wildlife Warden Ganga Singh and senior officers under the chairmanship of Bennychan Thomas, head of the Forest department.
The count of the animals will be taken under the supervision of the Chief Wildlife Warden. The Additional Principal Chief Conservator (Administration) will be the nodal officer at the State level.
The field directors of the Periyar and Parambikulam tiger reserves will coordinate the operation. The training will begin on April 17. Volunteers will also be included in the training programme.
The count of the tigers will be taken in the Wayanad landscape that comprises a part of the Kannur forest division; the wildlife sanctuaries of Aralam and Kottiyoor; parts of Wayand north and would divisions; and the Wayanad Wildlife Sanctuary.
Camera traps at 312 spots
Camera traps will be set up at 312 spots where they were previously installed as part of the "all-India tiger estimation" in 2018 and 2022 in order to estimate the precise number of tigers. Each tiger that comes in the camera view will be given a unique identity.