SPORTS
World Cup favourites India need to cope with pressure of expectations: Kapil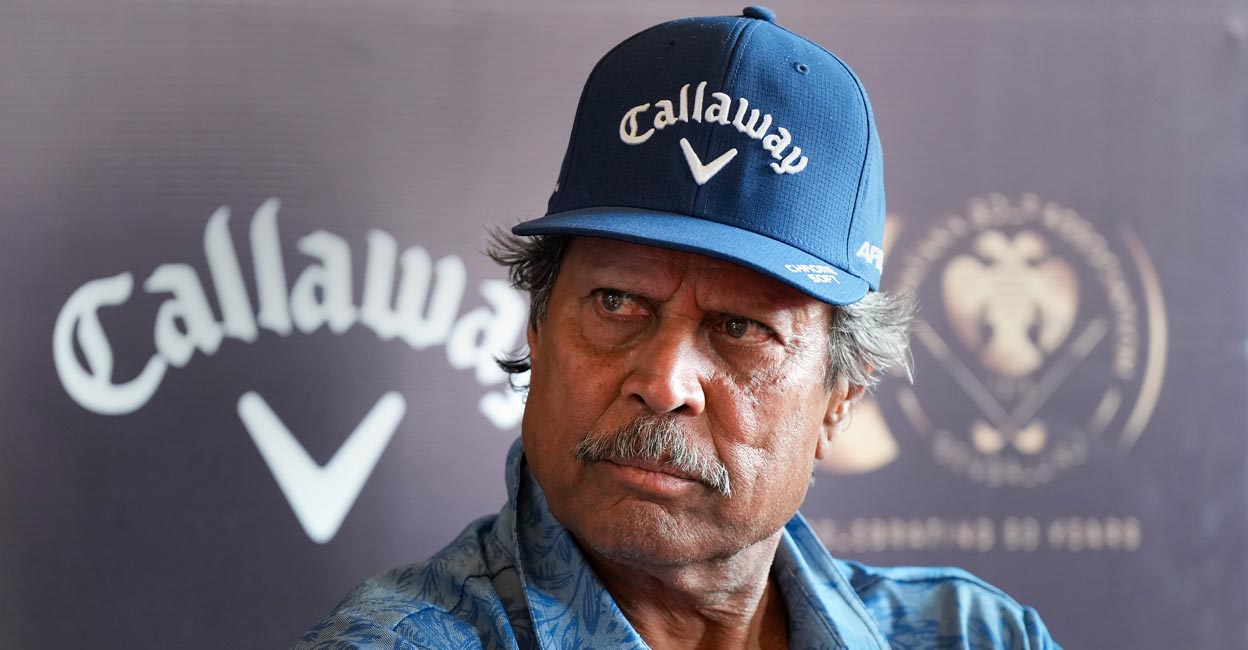 Bengaluru: Former captain Kapil Dev on Tuesday said India should tame the pressure of expectations to regain the ICC World Cup on home soil.
Two-time champions India will be keen to add another title to their cabinet after a hiatus of 12 years during the October 5-November 19 tournament.
"I don't know how it will pan out. They are yet to announce the team for the World Cup. India will always enter a tournament as favourites as it has been the case for a long time," said Kapil on the sidelines of the launch of Golf Fitting Centre here at the Karnataka Golf Association.
"It's all about how the team comes to terms with the expectations from all sides. We have won a World Cup at home, and I am sure the team, whoever gets selected, can do it again. A World Cup is coming in four years, and I hope the players will be fully prepared," said Kapil.
During a career in which he played 131 Tests and 225 ODIs, Kapil never really had to take a break owing to injury.
But in the modern times, injury breakdowns of cricketers have become more frequent despite fresh fitness concepts coming in vogue.
India's pace spearhead Jasprit Bumrah has been out of action for nearly a year now, and his return is still largely a matter of speculation.
Kapil said workload and injury management should be given due care considering the amount of cricket the players are involved in this era.
"My time was different as we hardly played so much cricket. Now, these players are playing some 10 months of cricket. So, managing your body is important to keep away from injuries. Everybody's body is different and they would require individual plans to preserve their fitness," said Kapil, the 1983 World Cup-winning captain.
Kapil belongs to that generation of cricketers who have prided themselves in giving their best against the West Indies, the powerhouse team of 80s and 90s.
However, the Windies have now slipped so far down from the pedestal of yesteryear. In fact, they have even failed to qualify for this year's World Cup, a first in their storied cricketing history.
However, Kapil hoped that Windies will soon return to the glory days.
"It is painful to see the West Indies not playing in the World Cup. It is tough to imagine an ODI tournament without them. They have produced such great players. I don't know what is hurting them now but, hopefully, they will make a comeback," said Kapil.