LIFESTYLE
World Storytelling Day: How this new-age storyteller is keeping the ancient art alive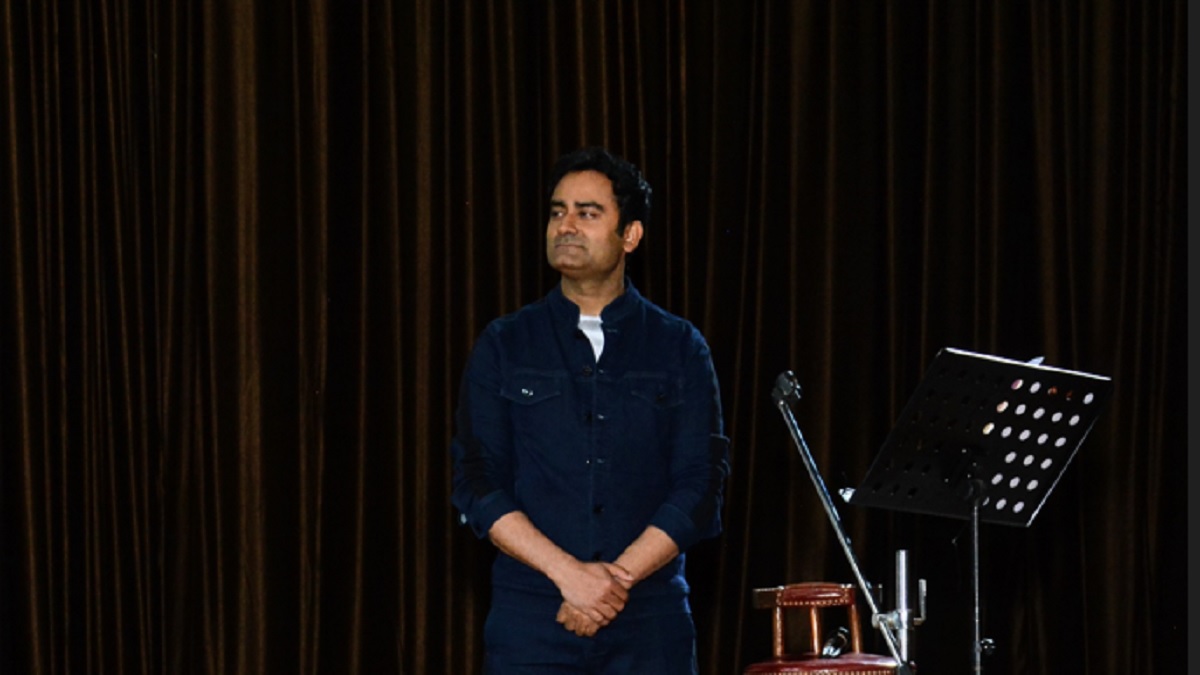 World Storytelling Day: Whether it is rhymes, epic poems, songs or the tales that began with once upon a time, oral storytelling has always been an integral part of cultures across the world. It is not just universal, but as ancient as mankind itself, having been entertaining, promulgating cultural traditions, instilling values and also informing in the course of it. Today as we mark the World Storytelling Day, it is only prudent for us to sit back, recall the favourite bedtime stories, and at the same time, ponder over how the age old-art has remained tall against time, and is in fact reaching greater zeniths.
Storytelling is, however, no more confined to our four walls, for there are a few new-age popular storytellers in India who are giving a fresh mould to the traditional art. To ascertain the changes and elements being incorporated to make it a viable entertainment option, we spoke with Sudhanshu Rai, one among the few new-age Indian storyteller and filmmaker who has nearly 200 stories, FM radio storytelling shows, and also streaming releases to his credit. "Storytelling is way past the phase when it was limited to plain narrations and books or for a particular age group. Today, it is more relatable to the experience that audience seeks in a theatre or while watching a movie or a concert for that matter," opines the storyteller.
ALSO READ: Salman Khan lives a simple life in 1 BHK flat; reveals Mukesh Chhabra amid death threats
Having recently held a storytelling show for one of the Public Sector Units in Madhya Pradesh, Sudhanshu elaborated, "The setup of a live storytelling show is such that it makes much more than an oral narration. Utmost detailing to every aspect of the audience experience is taken into account when designing a show, from lights creating the right ambience to music orchestrated to give the apt feel for each story." However, the storyteller-actor adds that the evolution of storytelling is not restricted to just the 'presentation' part, as now we have genres that were not often explored in the past.
"Genres such as horror, thriller, sci-fi and time travel mostly remained alienated when it came to professional storytelling even till recently. But the advent of newer forms of entertainment, the audience is not apprehensive to experience diverse genres at all. I can recall a recent show where there was recurrent demand from horror stories, one after another. The feel, the timely jumpscares, the voice modulation, effects – all the elements cumulatively make the show an experience no short of going to even a theatre," says Kahanikaar Sudhanshu Rai, adding that stories further makes you empathise with different emotions.
Swara Bhasker wears lehenga by Pakistani designer at wedding reception with Fahad Ahmad | PHOTOS
He further says that as a matter of fact, the imagination of the audience is confined to visuals before the eyes in case of the latter, while oral storytelling lets the imagination traverse through all seas of boundaries and constraints. For instance, a jungle narrated in a story might be different for each listener, depending upon their course of thought and imagination. In the words of the storyteller-filmmaker, storytelling is still younger and novel than other run-of-the-mill tool of entertainment, and not to forget its allied benefits.
"It is for a reason why corporate entities, even government-owned units and other employee-friendly businesses are shying away from other conventional recreational activities to organize storytelling shows for their work fold. When they listen to a story in a certain specific environment, they live the same through each character, the oration, the situations and even the ambient music. Such activities result in diverse positive aftereffects in addition to wholesome entertainment, including mental wellness, digression of troubling thoughts and awakening of various senses," he says.
When asked about how his early years and when the quest of being a storyteller entered his life, Sudhanshu said that the origin of it dates back to the time when he studied at a primary school at a village near Gorakhpur. Unlike his class fellows and friends, the usual happenings of the day traversed before him as different stories. When he went to school, parents dropping their kids in the morning and their conversations made him weave various stories in his mind. As he grew up and eventually came to Delhi for education, he became a part of dramatics and theatre in school and college wherein he wrote several plays, acted and even won several awards for them.
The professional journey of storytelling, however, began nearly five years ago when he launched his storytelling channel on YouTube, named Kahanikaar Sudhanshu Rai. As his popularity grew among the listeners, his name gradually became synonymous with thriller, horror, supernatural and detective storytelling. Detective Boomrah, a character conceived by him became immensely popular and also made an on-screen appearance in a web series nearly a year ago. After disrupting the world of oral storytelling in India with out-of-the-box concepts and genres, he turned a filmmaker and actor with Chaipatti. Since then he has had other successful streaming releases, including Chintaa Mani, and reportedly, his next is a Bollywood sci-fi psychological thriller written by him. But the best part to commend this World Storytelling Day, he hasn't given up on his first love – storytelling – despite donning various other hats.
function loadFacebookScript(){
!function(f,b,e,v,n,t,s){if(f.fbq)return;n=f.fbq=function(){n.callMethod?
n.callMethod.apply(n,arguments):n.queue.push(arguments)};if(!f._fbq)f._fbq=n;
n.push=n;n.loaded=!0;n.version='2.0′;n.queue=[];t=b.createElement(e);t.async=!0;
t.src=v;s=b.getElementsByTagName(e)[0];s.parentNode.insertBefore(t,s)}(window,
document,'script','https://connect.facebook.net/en_US/fbevents.js');
fbq('init', '529056027274737');
fbq('track', 'PageView');
}
window.addEventListener('load', (event) => {
setTimeout(function(){
loadFacebookScript();
}, 5000);
});